When do I hire services of a BPO company?
3
Feb
2023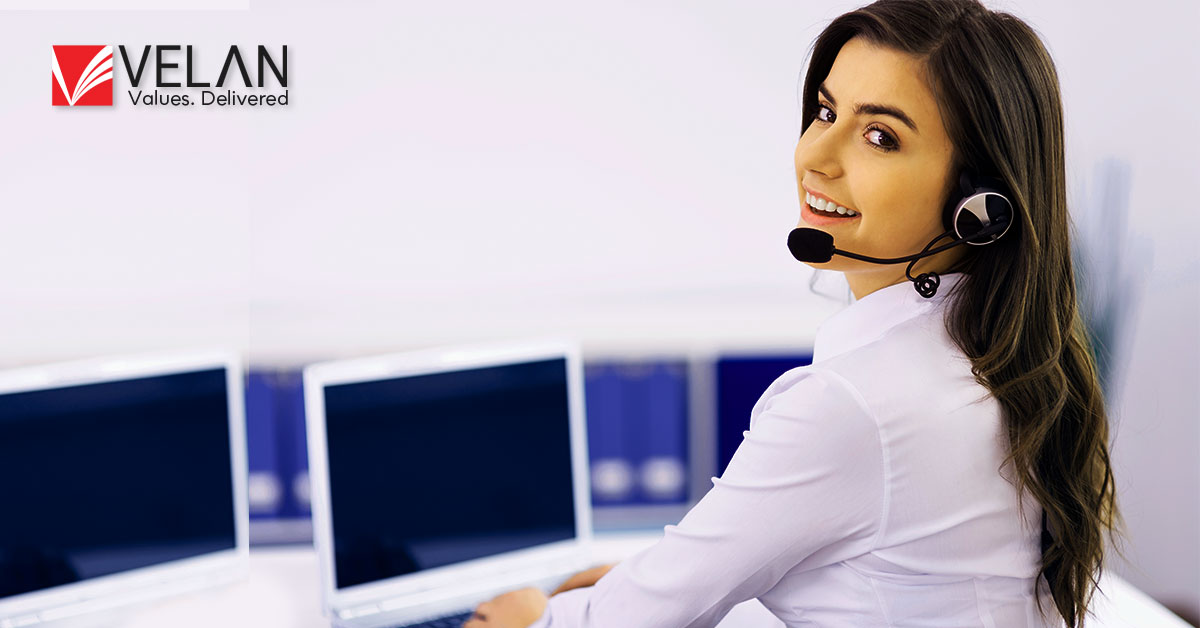 It is not as easy as it may appear to hire a BPO company. Outsourcing business processes is a fantastic service that calls for expertise, education, and training.
BPO firms are constantly seeking chances to collaborate with businesses and create favorable conditions for their development.
BPO is a service that exists to give companies a simple approach to boosting capabilities, productivity, and efficiency without raising expenses.
BPO specialists have extensive training in a variety of business operations, procedures, and roles.
To deliver the customer with great outcomes, these procedures must be completed swiftly, properly, and effectively.
Business process outsourcing, or BPO, is the practice of contracting out certain business functions to specialist businesses and organizations.
Even if you had no idea what a BPO company was, there's a good possibility that your organization has already engaged in BPO. It's usual practice to outsource tasks to agencies and specialist BPO businesses, including accounting, marketing, and customer service. And doing so is getting more and more popular.
What Is the Process of Business Process Outsourcing (BPO)?
Business process outsourcing is used in a variety of contexts. Businesses of all sizes, from tiny startups to established companies, can use the assistance of an outside service provider to promote unique services in the competitive and dynamic marketplace of today.
What is the main objective of a BPO company? Its goal is to support cost-cutting initiatives for its business partners and to boost productivity. There are two categories of business process outsourcing: back office and front office.
In a word, the front office does all client-facing operations while the back office handles internal company processes.
Back Office Tasks:
HR and Admin Tasks
Billing
Payroll and Accounting
Quality Assurance and Data Management
Front Office Tasks:
Sales and Marketing
Client Care Management
Technical Support
Depending on where the seller is located, the industry touches on a variety of sectors. Different outsourcing tactics, such as offshore, nearshore, and onshore services, can help a corporation optimize its processes. Furthermore, depending on the demands of a firm, all three can be used.
A BPO organization uses tools and technology to simplify all operations. Business management tools assign the required processes to inject constant high-quality output into an already-existing setup inside a business, while also boosting flexibility and expanding prospects for development.
Businesses use a BPO company's services for a variety of purposes. One can consider the advantages of cost-cutting, expansion, a more efficient workflow, and other factors. When outsourcing is included in a company's structure, generally speaking, a positive trend begins to emerge.
Working smarter rather than harder, as the cliché goes, is what corporations do when they outsource their services to third parties. This enables internal staff members to concentrate on duties that allow them to participate and produce significant outcomes. Your team will benefit from outsourcing since it frees up time for them to hone their skills. However, outsourcing has many advantages for a firm.
A BPO model offers a range of resource-saving outsourcing techniques. There are several options on the list that may be used depending on a business's requirements. For some, it reduces the number of people on their payroll and necessitates fewer office space, equipment, and electricity costs.
Six Key Elements of a Successful BPO Company
Are you considering extending your company to other nations? Do you want to cut back on some of the job procedures so you can spend more time being productive? If so, you can outsource tasks that call for proficiency in the native language and local market expertise to a BPO company.
Productivity is increased, and global corporate development is made simpler. However, it's wise to keep an eye out for a few crucial characteristics before calling a call center. What are these elements, and why are they important? All covered here, so let's get started.
Effective Communication Techniques
A BPO must have excellent communication skills because phone calls or other forms of communication are typically the initial encounters with a client or potential client. A BPO company's staff receive specialized training to hone their interpersonal and communication skills so they may successfully make an impact on the client. They must be skilled in persuading leads in order to make the listener accept their point of view.
Quick and Ingenious Problem-Solving
You seek answers and solutions to your difficulties when you outsource your work to a BPO. Your questions should be instantly and effectively answered by the executives, and they should be able to provide you with original solutions. When you need them, a proactive BPO crew is always there for you. The client should be able to rely on it, whether it's a utility call center or any other service provider.
Provider of Quick and Effective Solutions
Your brand will not succeed if you delay and linger. A consumer will never wait for your response and will instead decide to switch brands. Therefore, it is crucial that the BPO Company respond quickly and efficiently so that you may provide your consumers with the finest service possible.
For instance, an e-commerce call center must respond quickly to the consumers' questions, or else your company would experience a decline in sales. Customer retention is crucial, and only a reliable partner can assist you in achieving it.
Stress Management Minimalism
All BPOs should be capable of managing their workload with composure. There are days when the procedures are too onerous, and the staff members are under intense pressure to oversee many departments and maintain a seamless workflow. For instance, outsourcing financial services is a challenging undertaking that puts a lot of pressure on the team to provide perfect outcomes and reports. However, a BPO company needs to be able to manage any circumstance deftly and wittily.
You opt to outsource to a BPO company because you require excellent outcomes from experienced executives and you want to reduce the pressure on your own team. A BPO consistently employs the most qualified individuals from throughout the world, ensuring that your work is free from quality concerns. The professional skill set of BPO staff increases the trustworthiness and value of outsourcing. You can anticipate excellent results whether it's financial service outsourcing or straightforward call handling!
Always ask about the fees and prices before selecting a BPO company to ensure that it fits inside your budget. Your company's financial stability is something you would never want to jeopardize, thus a BPO must provide value for your money. The BPOs and contact centers should also offer tailored services that may be created to meet the needs of the client. A thorough conversation with the service provider is generally recommended before.
How Should I Select a BPO Company?
Numerous businesses begin to spring up left and right as the need for business process outsourcing services continues to grow around the world. However, it's important to do your research to pick the best BPO provider.
Recognizing what BPO is? It's only the start. Finding the ideal candidate is another, and it might be challenging. Never choose the first name you encounter since not everyone can deliver the outcomes you require. The improper supplier partnership might end up being more expensive and ineffective.
Given everything, the following are some considerations to make while selecting a BPO provider:
Different BPOs offer different services. These businesses can have specialized offerings that don't align with your requirements. Make certain that the business and you agree on the services you require to be covered.
Having the appropriate equipment and security is one of the essential qualities of a reliable external services partner. It's crucial to keep private information between the two parties out of sight. Verify the company's use of superior security protocols as well.
Experience in the industry
Choose a business with a solid track record. Experienced BPO firms have a set of abilities and a good grasp of potential scenarios. The company's experience gives it a competitive advantage over other names in the industry.
Interaction and Assistance
Without communication, no good collaboration can function. It is an essential component of your search for a trustworthy third-party provider. Think of a company that can resolve issues and communicates efficiently. Find a point of agreement and a time zone that works for everyone.
Last but not least, take into account client comments from the past or present. While you're there, check the vendor's prices to see whether they fall under your spending limit. With this, you can be guaranteed not just fantastic outcomes but also ones that are affordable.
Leading Sectors for BPO Services Acquisition
Who is BPO's leading business collaborator? Let's examine the five sectors that rely most on BPO services:
Tech: One may argue that the tech sector is among the top three industries that use outside service providers. Companies in the IT sector should have focused plans and actions that support growth. Given this, third-party contractors enable IT businesses to maintain the highest level of value without imposing onerous employment needs.
Finance: This sector is notable for outsourcing company processing operations, notably those related to accounting, marketing, and human resources. Due to its operational complexity relative to other industries, the financial sector has a greater need for these services than any other sector. BPO services can help and shield some operations from losing sight of their goal. The finance sector may concentrate on profitability and growth by outsourcing specialized jobs that don't matter all that much.
Healthcare is a complicated sector with a number of operational activities that may be delegated to a third-party provider, much like finance. The field is compelled to use the administration, regulatory compliance, and quality assurance outsourcing recognized since there is no space to compromise service quality for little jobs.
Accounting: Routine responsibilities including accounts payable, audits, billing, regulatory compliance, and receivables are removed from accounting departments as a result of outsourcing daily operations. The firm may focus its expertise and labor on essential objectives rather than spending vital resources and personnel to perform simple chores.
Human resources: There is a sizable demand in this area, which results in greater levels of external service requirements. They may relieve some of their workloads by engaging staff to manage payroll, hiring, recruiting, training, insurance, and other human resources activities.
What Jobs Can a BPO Firm Perform?
It might be frightening to start outsourcing, and you might not know where to look. Velan provides a range of services to assist its clients to utilize BPO to the best extent possible. Some of the most frequent jobs and operations we carry out for our clients are listed below:
Incorporating Information
If skilled experts aren't doing it, data entry may be tiresome and challenging. When data entry is handled by a BPO business, it is done efficiently without taking time away from your in-house staff.
To be completed effectively, data processing calls both knowledgeable personnel and cutting-edge technology. When you hire a BPO business to process your data, you have access to professionals and cutting-edge technologies for a fraction of the price of getting these resources within your own company.
Digitization of Documents
Today's business is nearly entirely digital. To prevent losing crucial information from earlier years, many organizations are still keeping paper records. Using document digitization services, you may quickly access, save, search, modify, and share your paper documents as digital versions.
Whether your company is huge or little, you have what seems like an unending number of financial and accounting tasks to do. Without skipping any crucial activities, hiring a BPO provider to help in these areas will help you save time and money.
Any behind-the-scenes activities, procedures, or duties that your company must perform are referred to as back-office services. While you may focus on important issues that will advance your organization, a BPO can handle those jobs. A BPO provider may manage all back-office tasks so you can concentrate on business operations that generate money.
Remember that each BPO provider offers a somewhat different range of services. A Velan is distinctive in that we closely collaborate with customers to customize services to meet their individual needs and objectives.
 Who We Are – Velan
Velan is a global leader in business process outsourcing. Please Contact Us if you would want more information on how to hire a BPO business. We would be delighted to hear from you!