All sizes of businesses benefit from BPO, right?
2
Feb
2023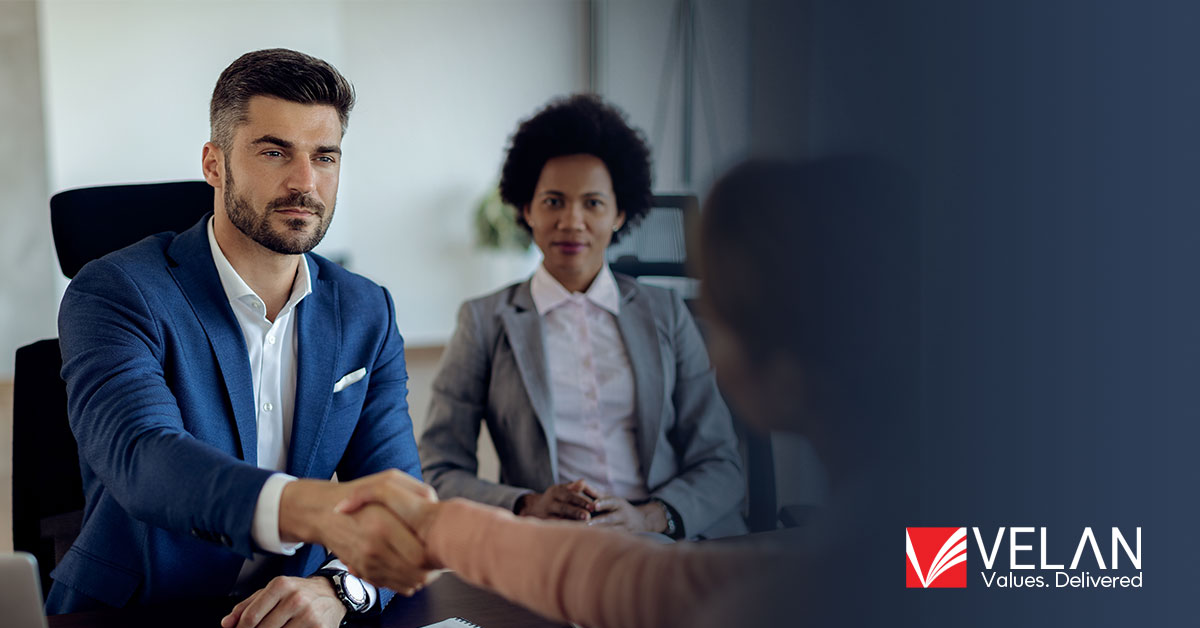 Business process outsourcing, or BPO, replaces internal workers with subcontractors to carry out crucial business activities. Although many companies have utilized large-scale third-party enterprises, independent contractors, freelancers, and other external service providers on occasion, the usage of BPO has increased. As companies of all sizes begin to reap the rewards of business outsourcing, we anticipate this trend to grow year after year.
In order to perform essential business functions, business process outsourcing, or BPO, substitutes subcontractors for internal employees. The use of BPO has grown despite the fact that many businesses have occasionally used major third-party firms, independent contractors, freelancers, and other external service providers. We expect this trend to continue growing as businesses of all sizes start to enjoy the benefits of business outsourcing. Businesses in a range of divisions and sectors can use BPO service providers to complete work for them, including:
Data Management
Sales Processing
Accounting
Payroll
Human Resources
Information Technology
Operations Management
Insurance Processing
Logistics
Social Media Management
Manufacturing
Describe BPO.
There's a strong possibility that as the manager or CEO of a small-to-medium business—or fact, any business—you've encountered activities that are better handled by someone else. You might have questioned whether there is a method to complete those chores without increasing your office space, recruiting more personnel, or purchasing pricey new technology.
Unbelievably, the solution is rather straightforward: assign those chores to a different person. Business process outsourcing, or BPO, is what this is.
BPO often entails hiring an outside organization to do certain administrative or operational activities that your company would otherwise have to manage internally. These might range from marketing and customer service to payroll and accounting services.
The beauty of BPO is that it enables companies to outsource the work that is not essential to their core skills while concentrating on their core strengths. This has the potential to significantly reduce costs while also increasing effectiveness and productivity.
Characteristics of business process outsourcing:
Business process outsourcing was initially utilized by large industrial companies to aid with supply chain management.
Supply chains or non-primary third parties are used by business process outsourcing to carry out certain tasks for its clients.
A wide number of sectors, including service providers, are now included in business process outsourcing.
When we "outsource" a business process, we are collaborating with suppliers and subcontractors who are located abroad.
Business process outsourcing is a unique sector today, with companies that focus on offering business process outsourcing to companies throughout the globe.
What Is the Purpose of BPO and What Are the Different Types?
Business process outsourcing (BPO) refers to when a corporation outsources business procedures to a third-party (external) entity. The major objective is to reduce expenses, free up time, and concentrate on the most important areas of the organization. Front-office and back-office BPO are the two forms of BPO. Back-office BPO includes a company's internal operations, such as payroll, inventory purchasing, and invoicing. Front-office BPO is concerned with operations outside of the organization, such as marketing and customer support.
Benefits of outsourcing business processes for all sizes of businesses.
Every single profit is valuable for the corporate economy in these difficult times. When feasible, the company must rigorously restrict costs. The importance of outsourcing may be shown in the fact that it can be an effective strategy to reduce costs while improving job assignments, product development, or even customer acquisition.
Deep change management is necessary when outsourcing internal tasks to a BPO firm since it will affect the workforce, workflow procedures, and overall business operations. The following are the benefits that a business could experience by outsourcing jobs, though.
It offers financial and effective savings. It offers financial and effective savings.
The lowering of costs is one of the primary reasons organizations outsource their service. It is more feasible to outsource the work to a service provider than it is to purchase new equipment and hire more staff to do different activities. This allows smaller firms to keep money in their budget. As a result, individuals may acquire the required degree of skill for less money.
Whether a company is large or small, outsourcing may help it operate effectively without sacrificing consistency. Additionally, it will efficiently save money by converting its overhead costs.
Concentrate on the primary business operations.
Many businesses, often start-ups, frequently had trouble providing the assistance needed for the main functioning of the company. The corporation would be able to concentrate more on certain business operations by delegating some tasks. This is possible without compromising the caliber of their goods or service.
Business process outsourcing enables senior management to concentrate on key operational issues. Additionally, it helps to keep a strategic focus on the company's core skills and competitive advantages. They can also gain by making better and more knowledgeable business decisions and communicating with their staff.
Access to the most recent business trends.
With the rapid advancement of technology, adjusting and remaining current is becoming increasingly difficult. This notion is extremely dangerous, particularly for small to medium-sized enterprises that cannot afford to devote a static budget to purchasing cutting-edge technology. As a result, it is difficult for a corporation to keep up with the current business trends and advances. When a company outsources, the service provider almost always has access to the technology and the necessary experience. This is to guarantee that they attain increased efficiency and production.
Improved client service.
Businesses of all sizes now operate in a global context. With competition as close as a few web clicks, businesses must be sensitive to their consumers' shifting requirements and expectations. It is difficult for a company to provide practically continuous client service. However, when workers are located in various time zones, outsourcing provides another significant advantage. Most BPO service providers are located on the other side of the world, and they may communicate with consumers while you are asleep.
As a consequence, people may get first-hand feedback on your product or service. Having it in the firm provides an excellent chance for the organization to focus on the issues of its customers and complete more tasks in less time.
Is There a Downside to Outsourcing Business Processes?
Along with these advantages, there may be drawbacks. Distance-related issues, for example, might exist despite the convenience of technology-based connections. When employing internationally remote service providers, they might include cultural and communication obstacles.
A general lack of monitoring or control can also be a source of anxiety for corporate executives. This might be a challenging operational mindset transition for smaller organizations that are used to micromanaging a close-knit crew.
Similarly, when outsourced services need remote access to secret information, security issues about the control and safeguarding of sensitive data may develop. To prevent data breaches, you may need to enhance your security processes, which may offset some of the cost savings.
Business process outsourcing's expanding reach (BPO)
Previously, BPO was mainly used for customer service and contact centers, but they are currently evolving. Accounting and bookkeeping, payroll, content authoring, and software development are the most often outsourced services nowadays.
As the outsourcing industry grows, organizations may increasingly delegate not only entry-level employment but also more senior positions. We may now divide the scope of business process outsourcing into four categories:
Financial Services
Payroll preparation, merchant banking, auditing, and other services are among the many items the business may provide.
Advertising
Most businesses rely on advertising firms to create, develop, and sell their products or services. Advertising firms supply all of the services required by the company with the correct agreement.
Delivery Service
One of the new services that BPOs may offer is this. Big corporations typically rely on courier services to deliver large quantities of packages.
Customer service offerings
When it comes to customer support services, call centers are the most notable example. Outsourcing is most commonly used in customer service. Almost all businesses now outsource their sales and customer service.
To choose the finest outsourced supplier, start by asking the following important questions regarding your crucial business problem: Is this a problem with management or leadership? Will an outsider's experience and big-picture view help this situation, or is it more internal in nature? Is the problem (and its solution) likely to be temporary or permanent? What kind of resources will the budget permit?
Naturally, your responses will influence the sort of BPO involvement you require. If leadership — or both leadership and management — is a main issue, your outsourced solution provider should provide demonstrated expertise in the area you need assistance with as well as the ability to execute a new vision. To aid with this process, consider the following crucial questions:
What business processes are you interested in outsourcing?
What are your highest priorities?
What are the current issues you're having with your back-office operations?
How much money can you spend on BPO services?
Consider a fractional outsourced provider or consultant if your budget is limited; with a fractional provider, you may hire a highly experienced consultant part-time each week or for a shorter total project duration.
Begin your search after you've defined your need. Request references from colleagues. Seek out renowned or accredited suppliers through professional industry organizations or associations.
Conduct internet research as well, looking for thought leaders with published publications and a track record of achievement. You'll discover a suitable fit for your requirements, ambitions, and corporate values if you do your study.
How BPO Helps Small Businesses vs. How BPO Helps Big Corporations:
The advantages of BPO for companies of all sizes demonstrate the great resource that outsourcing offers as a service. With the rise of e-commerce and social media, even small and local firms must now operate on a worldwide scale.
As a result, business is more competitive than ever, and BPO may help organizations stand out from the crowd. Small enterprises rely on a small pool of staff to carry out all business operations. These team members understand the organization's intricacies and thrive on handling all procedures for a small number of customers and clients.
However, if these talented individuals do a good job and the firm thrives, they will find themselves in over their heads as expectations increase and the number of clients and/or consumers increases. One of the primary ways that BPO helps small organizations is by giving these important team members more time to focus on core operations.
Because these team members are key characters in the company, they should be in charge of large-picture initiatives rather than becoming bogged down by the minute, time-consuming duties. A BPO organization may perform back-office work swiftly and professionally, relieving the central team members of this burden.
Business process outsourcing is also a huge benefit for larger firms and enterprises. These companies are well-established, with various divisions filled with team members eager to contribute to their specialized tasks. These companies are accustomed to dealing with a huge number of consumers or clients, and they have a large number of personnel on whom they can rely.
How BPO Helps Big Corporations
BPO mostly assists larger organizations by lowering expenses. Large corporations spend a lot of money to keep different divisions of employees for diverse objectives and activities. Accounting, data entry, human resources, and other tasks can be handled by a BPO business for a fraction of the cost of employing team members within your corporation.
Large firms may have to jump through more hoops than tiny businesses. Because of the sheer volume, routine procedures and tasks might take significantly longer to complete. As a result, BPO aids large organizations by performing business procedures swiftly and efficiently without using your workers' time.
Finally, outsourcing is a valuable resource for businesses of all sizes. BPO helps small businesses and their employees, and it also helps huge enterprises fulfill the needs of today's market.
Nothing slips between the cracks with the assistance of a BPO business. If you're a small, local firm trying to expand, BPO can relieve you of some of your responsibilities. If you work for a huge organization, BPO can help you accomplish more while focusing on your key objectives
Choose the Best BPO Provider
Velan is one of the organizations that offer business process outsourcing services. To select the finest business process outsourcing service. consider whether your demand can be fulfilled by an outsider's experience, or whether it is more practical to solve in-house.
Naturally, determining your demands will lead you to the sort of service you must outsource. You might ask your friends for recommendations to identify a reputable and accredited supplier. Just keep in mind that you and your partner will share the same goals and beliefs.