4 Key Benefits of Using Business Process Outsourcing
4
May
2021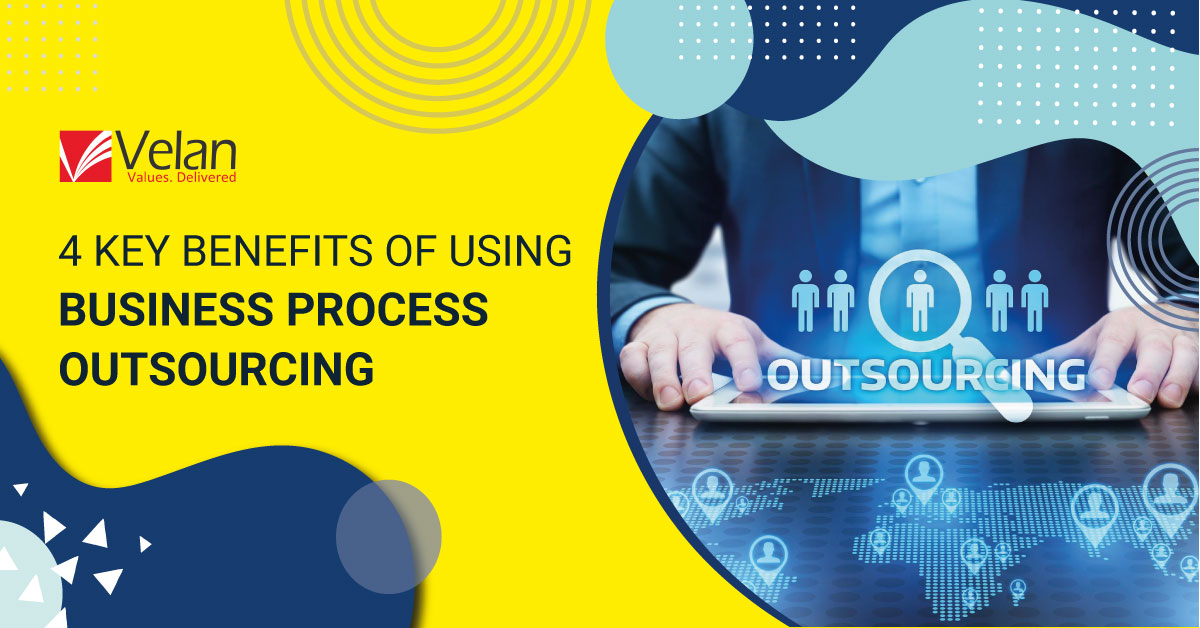 The COVID-19 pandemic has had an adverse effect on almost all the industries in the world. Due to the lockdown, the disturbed supply chain has forced companies to outsource their non-primary activities to third parties. Many businesses started working from home from the time the pandemic hit us.
Other companies are finding ways to survive in the market and planning out strategies to keep their employees safe.
In this whole pandemic, the BPO industry has gained a lot of importance in the market. A BPO company has employees working from remote locations. With so much progress, we can say that this industry will be positioned better at the end of the pandemic than at the beginning of the pandemic.
There is an increasing demand for business process outsourcing. A study states that workers earn $67k/year and spend most of their time working on computers.
Thanks to business process outsourcing, you can be assured that your employees are working on the primary business activities.
What is business process outsourcing, and how does it benefit your business?
There are many activities that your employees execute every day. But out of all the activities, how many are utilizing your employee's main skillsets? With a job comes tasks, activities, and managing the work done properly to execute the main duty and achieve the goals.
Here is where business process outsourcing comes into the picture. It removes these activities from the staff's list, and a third person is appointed to perform this task. The third party is usually agencies with well-trained professionals that perform these tasks at a lower cost.
Note: Outsourcing and business process outsourcing are not the same. Outsourcing activities are not new. In simple words, outsourcing is appointing someone offshore to work for a specific job. In contrast, BPO is outsourcing an entire business function to an agency or an individual on a contract basis.
Which country is ranked as the highest in the BPO industry?
India ranks highest in the BPO industry, followed by China and Malaysia. BPO services are doing well in the Indian market because India has many talented professionals who are highly qualified in speaking English and are the ones who work hard even at a lesser payout. They follow the concept of providing exceptional services.
This industry has grown at a staggering rate. According to the reports, by 2023, this industry will be worth $52 billion.
Outsourcing activities and tasks
The human workforce is a major asset to the company. It is important to use them effectively and efficiently. As a manager, you should make sure these people focus on the main activities rather than the allied ones.
You can outsource all the non-primary activities to BPOs. Here are examples of tasks that can be outsourced.
● Legal
Legal Process Outsourcing is what all the companies across the world do. It is evident; not all companies can afford to have a legal team.
But why do you need a legal team?
From employment agreements to partnership agreements, many rules and regulations are only known to professionals. So, this means you need to get these documents and contracts written down by lawyers or at least get them cross-checked before signing them or sending them across to your employees or partner firms.
A legal team's need is minimal; this means that the lawyer will sit ideal with no work most of the time. Outsourcing these legal activities is the best option you can choose. BPOs make sure you get your work done on time and on-demand.
● Customer care services
Outsourcing customer care services come into the picture when you cannot have a team of your own. With the changes in technology, it is relatively easy to set up a customer service team in other countries.
The customer service team is important for every company. You need to make sure you provide the best customer care services to your clients.
But if you do not have time and energy to invest in this, you can always use BPO services. BPO companies are known for delivering the best business support services to your customers. For example, at Velan, we have fully-trained professionals who will study your product, services, and business sufficient enough to provide first-rate customer services.
Our customer service team's features include 24/7 availability and support on various mediums, including email, phone, and chat. We also offer multi-lingual support making it easier to operate across the borders.
● Accounting, Finance, and Budgeting
Not every company has a financial team. Having an accounting team is a luxury for most the small-businesses. Also, these small companies do not need full-time financial support. So having an in-house economic team is not required.
There are very few people who can complete their financial statements correctly without any errors on their own. You should not make any errors while completing your financial statements. It can be a headache and can cause legal issues.
Budgeting is the key to every business, and most of them do it wrong. It is recommended to outsource these activities to professionals like Velan.
We can take care of your accounting and budgeting needs with our qualified accountants who will maintain error-free financial statements and have a look at regular budgeting.
● Marketing
Social media has changed the way we look at a few brands and their products. There are also traditional marketing activities that businesses take up. BPO company provides both digital and traditional marketing services and works effectively to deliver good results.
Although you have an effective traditional marketing team in your company, digital media is a need. Digital marketing is a vast industry and keeps changing rapidly. Few companies cannot afford to have both traditional and digital marketing teams. Since digital marketing is essential to growing your business, you can outsource to Velan to effectively promote your brand on digital platforms.
● Saves a lot of time
Business Process Outsourcing helps free up more hours in the day. When you outsource the task, your employees' work is reduced, and they can effectively work on the main activities. It also satisfies your employees and results in productivity and efficiency.
● Outsourcing is budget-friendly
Outsourcing the task helps to save a lot of money. For a business, the main expense is manpower, and the recruitment process is time-consuming and costly. If you want to save money, BPO is the best option. The cost is reduced because people work sitting at home. It also reduces the cost of infrastructure.
● Project-based manpower
There is always a time when you will get short-term projects. Hiring full-time professionals can be exhausting and costly, but BPOs make your work easier by working on a contract basis. All you need to do is give them a timeline and workflow. Outsourcing the result will not affect the daily operations of the business.
● Helps to compete with larger companies
BPOs play an essential role for small and medium-sized businesses. Since you outsource non-primary activities, you can give your 100% to the main activities, which increases your productivity. On the other hand, outsourcing the work to BPOs means more efficient professionals are working for your brand, resulting in more creativity and making it easier to compete with your competitors.
Takeaway
BPO is growing faster than in other industries. There are many future opportunities for people in the BPO industry. Outsourcing your work to a BPO prodigy like Velan will help you to focus on your business's major activities, increase productivity, work on sales, and instigate ideas to attract more customers. It will also create a friendly and stress-free atmosphere for all employees.
We offer professional accounting, finance, business support services, and much more to help you focus on your business's main objectives. We provide professional services with outstanding customer care services.