What are the essential factors that you need to consider while choosing a BPO service provider?
24
Mar
2023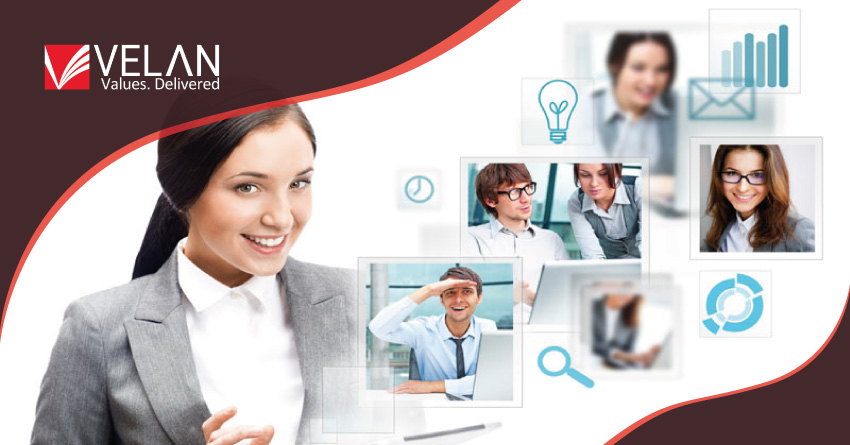 For labor-intensive business process outsourcing, finding the appropriate partner is essential for long-term development and profitability. Finding a BPO partner must be done carefully, as your long-term future success depends on it because your new BPO firm partner will be a large part of your business.
Your BPO partner and you should have a solid understanding of one another from a business standpoint. Additionally, both sides should construct a strategy for an effective transaction that includes collaboration, negotiation, and communication. Your partnership could end if there is a lack of respect, comprehension, and strong agreement.
Choosing your next BPO service provider is a difficult task, to put it simply. Your business may suffer if addressed without the required professionalism. Take into account these methods to locate a reliable business process outsourcing provider who can handle the work properly, interact professionally, and help you save money.
BPO Service Provider Required:
To prosper in the global market, a firm must maintain a smooth and controlled workflow for the execution of critical activities. The key aspect that has to be addressed is greater resource usage. The option is back-office outsourcing services to a service provider who specializes in these duties. One of the most significant advantages of engaging BPO services is that a firm may simplify many office tasks at the same time.
Outsourcing BPO services is far superior to assigning these activities to in-house staff. It is not only time-consuming, but it also requires a significant financial investment. As a result, it is critical to conduct preliminary research before selecting a BPO service provider.
Why do businesses outsource processes?
Outsourcing is a component of many successful business processes Outsourcing is particularly useful for organizations without internal resources and services. Businesses frequently outsource to save expenses, improve presence, or increase flexibility.
Some individuals assume that firms are simply interested in the tax breaks that come with outsourcing employment, or "shipping jobs offshore," as some political advertisements suggest. Furthermore, businesses claim a variety of other reasons for outsourcing:
Outsourcing reduces the cost of in-house labor, notably personnel, and training, as well as the cost of office space to accommodate local employees. A corporation that is physically based in a developing country takes advantage of lower-cost labor markets. Finally, outsourcing allows organizations to adopt variable-cost models, such as fee-for-service programs, rather than the fixed-cost models necessary when hiring local staff.
Focusing on important functions
Outsourcing enables organizations to focus on their core services rather than corporate tasks that aren't directly related to their core processes. When a business outsources, for example, it no longer has to supervise the payroll accountant's performance. Rather, it may concentrate its efforts on emphasizing its unique differentiators and boosting overall growth. These acts, in turn, can increase a company's competitive edge and improve its relationships with the value chain. Finally, the organization may benefit from higher customer happiness and profitability.
To improve performance in non-core functions
Outsourcing firms specialize in what are considered non-core operations of other organizations, providing clients with world-class skills. An outsourcing firm that invests in specialized procedures and technology may provide its clients with cutting-edge innovations.
A gaming design firm, for example, may not want to pay for the most recent payroll package on the market, but an outsourcing company that provides payroll services would almost certainly make that investment to boost both its own and its customers' performance.
What should you look for in a partner for outsourcing?
A BPO provider may assist you in obtaining all of the aforementioned benefits and more. However, you won't be able to use all of them until you know how to choose the BPO provider that is perfect for you and your company's needs.
When looking for an outsourcing partner, consider the following:
Doing business requires trust. As a result, you should only choose a reliable BPO partner with a stellar reputation in your business.
Hire outsourcing organizations that can provide best-in-class solutions, have won honors and accolades, and are highly regarded by analyst firms. Furthermore, if your company deals with sensitive data, look for a company that provides data privacy and security.
Look for a BPO partner who has experience in your industry. This will guarantee that they can simply and quickly adapt to your company's operations.
Check that the software you use in your operations can be connected to the systems of your service provider. Choose a BPO company that can integrate with your global systems.
Shared beliefs and dedication
A BPO company should be considered a collaborator and an extension of your own company. As a result, common ideals and commitment are essential for a healthy and long-term partnership.
This will aid in the move toward offering great customer service. A great BPO collaboration is one in which your clients can't identify the difference between your in-house and outsourced teams.
Find an outsourcing firm that can help you swiftly scale up or reduce your business. BPO companies should assist you in acquiring a trained workforce capable of handling a higher amount of business during your peak seasons.
When the busiest season is over, they should be able to help you scale back to a smaller set of agents.
A BPO supplier should be able to help you serve your audiences no matter where they live. They should also assist your logistics activities, no matter where they are.
Working with an outsourcing firm with a strong worldwide footprint provides you with the resources you need to capitalize on new business opportunities wherever they may occur.
It is vital to examine the firm's level of experience when picking a service provider. This is because a seasoned company knows how to handle challenging conditions in the business process, such as data input and other business operations.
Ask yourself these questions while you're making objectives. What are your outsourcing business objectives? Do you require outsourcing to assist you in reducing operating costs? Do you believe that outsourcing will allow you to increase the quality of your service? Will outsourcing improve the customer experience? Will hiring an outsourced business help the company retain more customers or produce revenue?
Do you respond "yes" to all of the above questions? Now, identify your top priority. The more specific your requirements, the higher your chances of achieving your intended business goal.
Determine the Type of Relationship You Desire
To get the most out of outsourcing, from finding high-value people to controlling expenses, you must have a solid connection with your outsourced partner. However, agreeing to outsource and finding the correct provider might be difficult. The most important consideration when choosing an outsourcer is that they adhere to high-quality standards while remaining cost-effective.
Examine carefully whether the outsourcer does not cut corners on components that are important to you and your consumers. Finally, select a BPO partner who will be a strategic partner to your company rather than a vendor.
The availability of competent and experienced resources is one of the primary reasons for selecting a BPO service provider in India. The resource strength of the outsourcing partner is an important component to consider before selecting them as your BPO partner.
Technology may dramatically enhance process efficiency and productivity. If not the most recent, ensure that your outsourcing partner manages the different processes with tried-and-true industry technology. A more integrated strategy will be more successful and efficient.
BPO service providers require sufficient facilities to establish their equipment and unique personnel. To work properly, a call center must have the proper equipment as well as high-speed internet and phone access. Similarly, to operate their fleet properly, the logistics service provider needs to be well connected to road, rail, and air transportation.
Flexibility in terms of resource strength and facilities is critical for catering to high and low seasons without raising the business's overheads. Make certain that you select a scalable outsourcing partner.
Data quality is vital because organizations rely on information to make many critical management decisions. A good outsourcing partner would have a well-defined quality policy that they carefully adhere to.
Before deciding on an outsourcing partner, solicit suggestions from rivals and recognized connections. You may also request recommendations from your potential online data entry services supplier. You may double-check with these connections and get their feedback on their BPO partner experience.
Another critical factor to consider is data security. Ascertain that your BPO partner has a robust data security policy in place and adheres to it religiously. The most recent cyber security devices and methods must be used, as well as periodic updates.
The benefits of BPO for businesses
This is most likely the first consideration that many organizations examine when deciding to work with human resource leasing providers. It assists your company in cutting costs and saving money. BPO delivers a professional and capable workforce at a reduced salary, resulting in considerable cost savings and higher revenue for the organization.
Businesses will avoid legal risks associated with layoffs, the wrongful dismissal of workers, and pressure on recruiting, wage calculation, and job management by collaborating with labor leasing firms.
A company's BPO services are frequently diversified, and businesses will have no trouble finding acceptable services. Furthermore, with the resources available in that industry, BPO providers may readily adjust their outsourced business processes, allowing them to respond to market developments more effectively.
The advantage in the marketplace
BPO replaces or assists enterprises in various business operations, allowing organizations to spend more resources on important professional activities such as product and service development
Improved quality and performance
BPO providers who have knowledge and experience in the tasks for which they are hired can provide services with greater accuracy and speed while maintaining efficiency.
A more rapid approach to change
BPO providers stay current on continuing advances in their fields of expertise. They will quickly improve on adjustments and incorporate new advancements into the process, increasing the speed, cost, or quality of work and providing several benefits to client organizations.
Hiring a BPO allows businesses to expand their geographic reach most cost-effectively. For example, if an enterprise constructs a factory far from its headquarters and the internal staff is concentrated in only one location, it will be difficult to hire staff for the factory; if an organization wishes to operate a 24-hour switchboard, it can sign a contract with a BPO partner who has available human resources and systems.
Businesses in a variety of industries are doing everything they can to remain ahead of their competition. A company's success is heavily reliant on its ability to develop a strong, responsive support system with the help of a reliable partner. Who will collaborate with you to optimize your processes and focus on activities that will help you take your business to the next level?
Benefits of Working with a Third-Party Company
A connection between your firm and a BPO provider may be extremely useful to your day-to-day operations and eventual success. They help to accelerate procedures and boost your company's efficiency. Because of their assistance, your in-house staff can now focus on critical duties and business initiatives.
Furthermore, a third-party service provider assists you in lowering labor expenses and providing your organization with access to the most up-to-date technology, tools, and software, as well as highly trained individuals in your field.
Bottom Line
Nowadays, whether a company is small, medium, or large, it needs the services of a BPO provider. This is because a dependable service provider gives a better client experience with no waiting time, which increases customer loyalty and builds a legacy. Contact Velan right away!