Choosing the Right Business Process Outsourcer for Improving Productivity
6
Mar
2023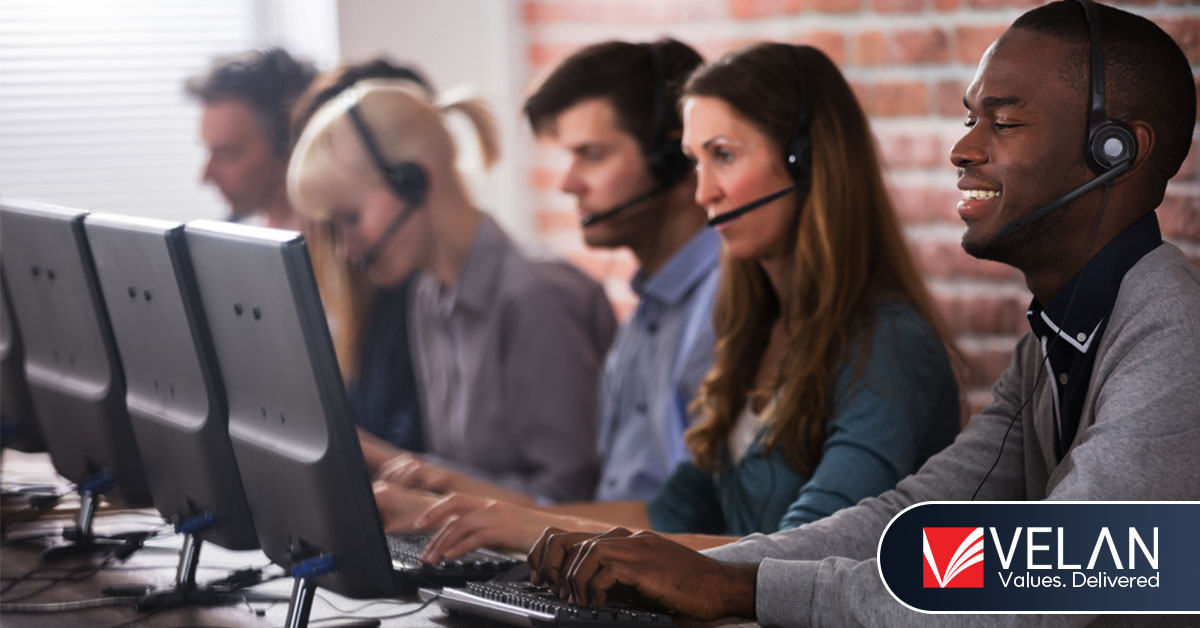 We have spent decades determining the best ways to do Outsourcing business processes. Things improved as we grew more resourceful in areas critical to operating the business. Having said that, it is very obvious that people who are more resourceful are better at doing business. When a person enters the world of business, he acquires various resources and strategically structures them in such a manner that they form the foundation of his or her organization.
Outsourcing business processes is becoming increasingly popular in a world where cost, speed, quality, and flexibility are more important than geography. The aftermath of the pandemic has signaled a dramatic return to the basics: increasing value and lowering expenses. The epidemic has effectively demolished the assumption that physical colocation of resources is required in the modern corporate environment to create trusted and productive connections.
Firms are increasingly collaborating with service providers and obtaining global talent from the most cost-effective areas as the reality of remote work percolates into business cultures.
If you want to assure on-time project delivery with the best quality of work, looking for and selecting the proper business process outsourcing providers should not be done lightly. Priority should be given to selecting a BPO provider before deciding on a business process outsourcing destination. There is no shortage of organizations that provide business process outsourcing services. On the other hand, it will be important to seek tried-and-true techniques and tactics that will assist businesses in getting started with the correct BPO service provider. The bulk of BPO firms and service agencies produce high-quality BPO services to assist prospective clients in making sound judgments.
What is Business Process Outsourcing (BPO)?
Business process outsourcing is a centralized department that handles both inbound and outgoing calls on an organization's behalf. BPO often provides a wide range of business services, including technical and non-technical ones.
Furthermore, business process outsourcing (BPO) is classified into two types: back office and front office.
Back-office services comprise internal company procedures such as invoicing and buying, whereas front-office services include marketing and technical assistance. As a result, BPO combines these two categories to operate together rather than independently.
Why do you need a BPO service provider for your business?
To remain at the top of this competitive global market, businesses must maintain a fluid and controlled workflow for the accomplishment of their critical duties. However, the major aspect that must be examined is how they may better utilize the resources.
Back-office services should be transferred to a professional service provider for a far better solution.
The main advantage of choosing a BPO service provider is that a firm can execute its numerous office tasks successfully at the same time. Furthermore, outsourcing is preferable to employing an in-house team for the same activities.
Hiring in-house staff takes not just time but also a significant financial expenditure. As a result, it is critical to conduct thorough research before hiring a BPO service provider for the firm. The main advantage of choosing a BPO service provider is that a firm can execute its numerous office tasks successfully at the same time. Furthermore, outsourcing is preferable to employing an in-house team for the same activities.
A person who is skilled at locating resources effectively becomes successful by default. Let us just acknowledge that not all of us are equally resourceful. As a result, we contact individuals who can assist us in creating commercial agreements. This is where business process outsourcing comes in. We now have business process outsourcers for a variety of reasons. The only challenge is finding the right outsourcing partner.
From time to time, the need for an outsourcing partner has grown for the company; in fact, it is a godsend, particularly in such turbulent market situations.
Outsourcing a business allows the firm to rule out the greatest potential dividends since it makes evaluating business dividends based on investments simpler.
Outsourcing partners establish a clear perspective on capital investments and outputs.
Globally, Asia-Pacific nations are better at offering corporate outsourcing services because they are more enthusiastic, loyal, and determined to get things done.
If you want to start a firm in the IT field, India is without a doubt the greatest place to outsource your IT needs. India boasts a diverse pool of IT candidates who are highly skilled and hardworking.
Given how advantageous it is to engage a company outsourcer, it is vital to analyze the critical criteria before making a selection. Factors that most business owners overlook, resulting in failures and losses of time and money.
Furthermore, if you choose India, you will automatically end up with the ideal company outsourcer. You will need to do preliminary research. Several factors influence whether an outsourcing partner will meet your needs and generate outcomes that meet your expectations.
We're talking about global variables that apply to all third-party providers, regardless of their location. First and foremost, we must never act rashly or ignore our intuition. So, without further ado, let us delve into the aspects that assist us in determining the finest outsourcing partner for the business.
Select a Partner Who Offers a Wide Range of Services
When considering a possible BPO service provider, seek one that provides a wide variety of services. You may only require one or two services at the start, but as your business grows, you may wish to expand your relationship. This is why the planning step is so important, as it allows you to predict new services you may require in the future.
While there are several outsourcing services available, they may typically be classified as either back-office or front-office business process outsourcing. Businesses may decide which services to outsource and how to save costs by filling specific jobs and obtaining unique capabilities by knowing the many forms of BPO.
BPO in the back office
This includes services performed behind the scenes, away from clients. Data input, finance and accounting, and human resources are examples of common categories.
While simple, data input is nevertheless a time-consuming and laborious operation. It is also susceptible to human mistakes, particularly if the encoder is still in training. A BPO partner that provides data entry services gives clients peace of mind that their data is being entered correctly and swiftly. This frees up personnel to concentrate on key business procedures.
Knowledge Process Outsourcing (KPO) organizations are BPO providers with extensive knowledge in this field. These partners may do more than simply handle accounts; they can create yearly budgets and perform audits, and some KPO firms can even give vital financial insights to help your organization thrive. Investment management, risk, and compliance solutions, worldwide market research, and other services are among them.
quality of human resources
Clients can benefit from the assistance of business process outsourcing partners in optimizing HR activities such as recruiting, training, and payroll. These service providers make use of cutting-edge technology such as applicant tracking systems and AI-powered recruiting platforms. This leads to a hiring procedure that attracts people who are well-suited to the task, decreasing costly staff turnover.
Customer service and marketing are examples of consumer-facing corporate operations. Customer Service. Allow your company to expand into completely new markets outside of its current territory. BPO partners expose your organization to a worldwide market across time zones by enabling it to provide 24/7 service.
You won't have to worry about your customer service crew fluctuating due to holidays, weekends, or other personal reasons. BPO companies will ensure that customer service personnel are constantly available. Working with a BPO implies that you're dealing with professionals. You no longer have to be concerned about employee churn, lengthy training periods, or disruptive and costly human errors.
Outsourcing your marketing procedures to a BPO provider might help you expand your reach. By partnering with these companies, you have access to marketing specialists who do market research, develop campaigns, and carry out search engine optimization.
Marketing materials, landing sites, and conversion funnels are also created by these partners. Competent marketing BPO providers understand how to channel the qualities of your brand into a winning marketing recipe for your company.
Clearly state your business objectives.
Let us all agree that communication is essential for getting things done in any organization. Similarly, it is critical that you discuss your company's scope with the particular business partner. We are all aware of the importance of telling the truth in front of the doctor. Only if we are truthful about our symptoms will the doctor be able to offer the appropriate treatment option. Failure to do so will not solve our issues.
Similarly, you should communicate your vision to your outsourcing partner, as well as the problems you are encountering while attempting to reach your business goal. Based on your feedback, the outsourcing partner develops a solution to remove the hurdles and assist you in achieving the best business outcomes. Failure to explain your clear aims and requirements will only work against your firm.
It is critical to be explicit about your requirements. You can't convey your demands generically and expect the outsourcing partner to miraculously learn about your vision and then develop something extraordinary that works best for you. With an outsourcing partner, there is no ready-to-go business. Apparently, no one understands your business better than you, so it is your obligation to explain things to the outsourcers in an engaging manner.
Check to see whether your partner has solid transition plans.
Historically, outsourcing company functions to a third party have been expensive due to inadequate transition planning. A sloppy changeover might cause work process interruptions and make the outsourcing relationship far more hassle than it's worth. For example, transition failures might cause a void in Accounts Payable, disrupting supply networks.
Effective transition plans have two characteristics: they are unhurried and thorough.
It's natural to get caught up in the bustle of things and want to offload functions as quickly as possible to a BPO partner. Transition times are difficult, and no matter how efficient they are, they have an impact on the bottom line. When delegating responsibilities to an outsourcing partner, it is critical to slow down and take your time. It is not a simple effort to switch to a new system. It takes forethought and patience. Rushing through this procedure frequently results in systems that are not fully operational and staff that are not sufficiently educated. This results in a bumpy start, which may necessitate prolonging the transition period and adding extra downtime.
To reduce this risk, divide your organization into stages. This lessens the impact of a radical shift. It also has the added benefit of making the process go more smoothly for everyone involved. A gradual, steady transition reduces the agony of change and allows for more seamless integration for all parties.
Plan carefully and again.
Look for a possible BPO partner who has highly specific transition plans that must be properly disclosed. Examine the transition strategy of the possible partner. The top outsourcers have a predetermined migration strategy that includes mapping business operations, extensive documentation, process flow charts, and established controls.
There should also be clear key performance indicators in place to ensure that the transition strategy is followed. In fact, highly skilled BPO partners can spend up to 18 hours on a single business process walkthrough. Finally, connect at every stage of the transition, from beginning to end. This ensures that all sides are pulling in the same direction, boosting the odds of a smooth transition.
BPO saves time; RPA saves dollars.
Cloud computing and robotic process automation (RPA) are organizational necessities, and it's no wonder that they're becoming key components of most new outsourcing plans and collaborations. Indeed, as they gain recognition and traction, they are going beyond the transformational driver position that they held two years ago and are now practically table stakes for any company wanting to reform.
Human intervention is minimized or eliminated with RPA. Automation decreases expenses, enhances productivity, eliminates mistakes, and works especially effectively for repetitive and rule-based processes. You can use today's technologies to create a better tomorrow. This implies that by utilizing automation today, you are effectively preparing for the future. While data indicates that just 20–40% of processes are now influenced by RPA, this figure is expected to rise as technology advances.
You may tap into this "future" since one of the most significant advantages of working with a BPO provider is that it provides access to cutting-edge, often expensive technology without requiring you to invest in it yourself. This results in significant savings that may be used elsewhere. Businesses nowadays must make more informed decisions and boost efficiency without losing customer service. If you're wanting to outsource your business operations, it's worth investigating what RPA may provide your company in terms of cost savings, increased efficiency, and increased production.
Choosing a BPO partner We are here to serve you.
Ever-changing business conditions and rising consumer demands make it necessary for firms to become more agile, and BPO provides a path to that agility. According to the report, outsourcing decisions will play a far more strategic role in ensuring short-term resilience and facilitating long-term growth.
As business gets more global and sophisticated, the choice to outsource some of your non-core business activities is a huge one, so make sure you select a partner who provides a wide range of services and has a high NPS (Net Promoter Score) rating. And, in order for both sides to profit from an outsourcing arrangement, the client must be prepared to spend and the outsourcing partner must be adaptable.
By delivering both outsourced solutions and more strategic services like process improvement consulting, Velan is redefining notions of what outsourcing is and what it may be. We've assisted numerous partners in leveraging this process by first identifying core capabilities and then selecting which tasks should be kept in-house and which should be outsourced.
If done correctly, BPO may save you money by reducing expenses while maintaining quality. Consider leveraging what Velan does best: outsource if you want to raise your income without adding additional capital expenditures or people. Get in contact with our talented experts now; we'd be happy to help you get started right away.