Technical Virtual Assistant for Strengthening the Business Management
31
Oct
2023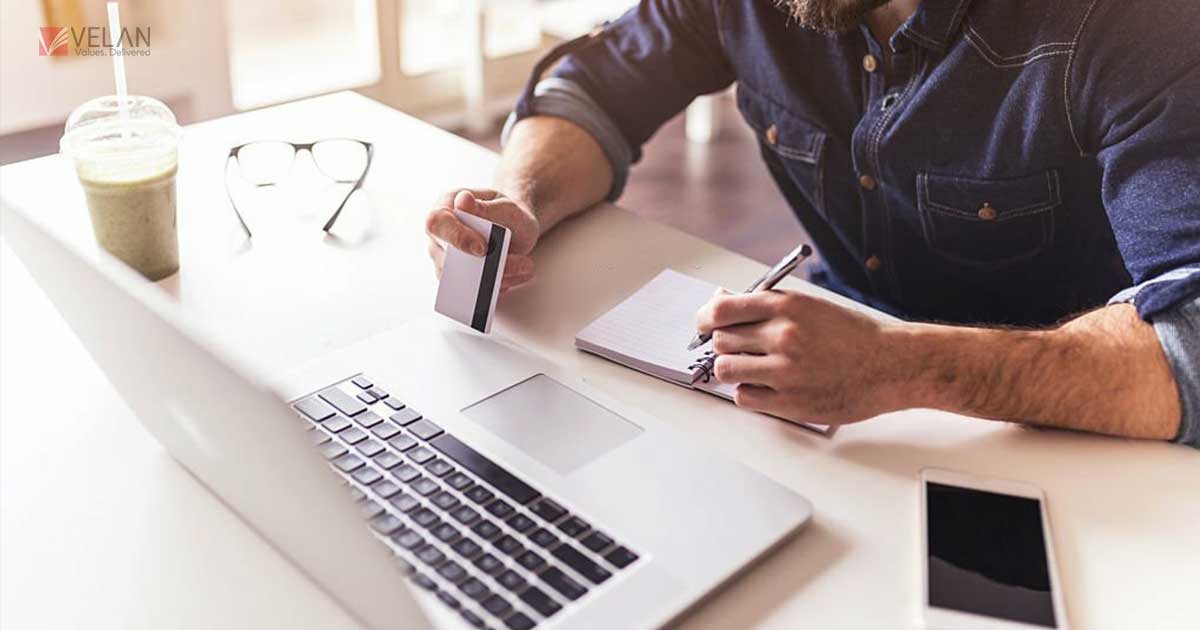 With the advancement of modernization, digital commerce is expanding on a massive scale. There are numerous significant duties in a business that must be executed with care because they have a direct influence on the business's growth structure.
The operation of these enterprises requires a great deal of vitality and productivity. Today, managing the technical aspects of any enterprise can be quite difficult. If your business is experiencing difficulties with technical support, you can hire a Technical Virtual Assistant.
Let's discuss a Tech VA in depth to gain a better understanding of the topic.
What is a Virtual Technical Assistant?
In a business setting, numerous employees perform various tasks to promote marketing strategies, cultivate healthy business-client relationships, establish a global reputation, and bolster the most recent business model trends.
A Tech VA is a person who assists in bolstering these crucial pillars of a business by optimizing the infrastructure of the web application or software and hardware, implementing the newest technological trends, automating the projects, boosting the Search Engine Optimization (SEO) effectiveness, etc.
We can say that this assistant provides back-up support to the business as a whole by executing multiple tasks simultaneously. These responsibilities involve a number of technical operations that a typical worker may not understand.
I hope that you are all now familiar with this concept.
Let's explore the benefits of such an assistant for enhancing business administration.
Advantages of a Technical Virtual Assistant
There are many advantages to employing a Tech VA for business development. We have enumerated a number of extremely essential benefits in this context.
Compatible with Emerging Trends in Technology
Numerous technologies have been employed to increase the overall effectiveness of the business profile. A Tech VA assists businesses in implementing the most recent technological trends, thereby enhancing the business's backup capabilities.
Developing an automated system
Providing support for sophisticated software-automated processing. A Technical Virtual Assistant aid in the efficient management of a vast multitude of website-related tasks, as well as in sustaining client-server relationships and managing files.
Increasing Business Expansion
Performing a variety of duties to promote the expansion of the business related to:
Management of data entry
Promoting the concept of E-learning
Strengthening advanced e-mail advertising
Targeting sales processes, etc.
Backup Linking for Business Projects
Creating inbound links to support the backup of business websites so that they can attract the majority of customers and achieve a high global reputation. It is accomplished by increasing the standards of Search Engine Optimization in order to enhance the Search Engines Result Page (SERP).
It is building Business-Client Relationships
Maintaining client files and communicating with consumers in order to strengthen the network of business-client relationships. It also includes managing client information and utilizing it to facilitate digital business operations more effectively.
Saving a Majority of the Corporation's Time
By developing automated business strategies, they aim to expeditiously produce superior results. This allows the employees to devote the majority of their time to the larger facets of the business.
Resolving Errors or Glitches in Technology
Also provides assistance in resolving backend software automation processing errors on a gradual scale. It involves determining the cause of the technical issue and resolving the flaws to restore the program's functionality.
Suggesting the Best Tech Stack Frameworks
After conducting a thorough analysis of the current technological trends and recommending the best technological frameworks, It includes determining the optimal tech stack model for the application's or program's seamless operation.
Multi-Tasking Personality
Capable of conducting multiple duties simultaneously. The tasks involve providing technical assistance to promote the expansion of the business network's standards. In numerous ways, they support the business model by developing strategies for technological evolution.
Introducing a Novel Business Model
A Tech Virtual Assistant also contributes an original perspective to the expansion of a business. This is accomplished by using techniques for regularly improving the tech stack model in reaction to the entry of fresh rivals into the market.
Types of Technical Virtual Assistants
Here are a variety of Technical Virtual Assistant roles, each requiring a unique set of skills and knowledge to satisfy the diverse technical requirements of businesses and professionals in the IT and technology sectors.
Website Maintenance TVA:
These TVAs are proficient not only in updating and maintaining websites but also in contributing to web development. They can collaborate with web developers and designers to keep websites current, user-friendly, and aesthetically pleasing.
Whether it's content updates, module installations, or troubleshooting, Web Maintenance TVAs play a crucial role in helping tech companies maintain a strong online presence.
Software Tester TVA:
Software development is a complex procedure, so ensuring the quality and dependability of software applications is essential. The Software Tester TVAs are experts in this field.
Following predefined test cases and utilizing a variety of testing instruments, they rigorously test software applications to identify and document defects, errors, and issues. Their comprehensive reports assist software developers in addressing these issues, ensuring that software products meet quality standards prior to release.
Coding and Scripting TVA:
Coding and Scripting TVAs are indispensable for businesses and developers seeking to automate repetitive tasks or create custom solutions.
TVAs are proficient in computing languages including Python, JavaScript, and HTML/CSS. These TVAs are capable of writing scripts to automate duties, developing basic web applications, and assisting in the development of custom software, thereby augmenting efficiency and productivity.
IT Support TVA:
IT Support TVAs provide timely assistance and troubleshooting when technical issues arise within an organization. Their expertise ensures that employees can continue to be productive despite technical obstacles.
Cybersecurity TVA:
In the current digital environment, cybersecurity is of the utmost importance. Cybersecurity TVAs prioritize the implementation of cybersecurity best practices, the monitoring of network security, and the mitigation of potential threats. In an increasingly interconnected world, their efforts to protect sensitive data and ensure compliance with security regulations provide peace of mind.
Cloud Services TVA:
With the pervasive adoption of cloud computing, it is essential to effectively manage cloud resources. Hosting Services TVAs are proficient with platforms such as AWS, Azure, and Google Cloud. They manage duties such as cloud resource provisioning, monitoring, and cost optimization, enabling businesses to maximize the potential of cloud technology while effectively managing costs.
Project Management TVA:
Effective project management is crucial to the success of technology initiatives. Project management TVAs aid in the creation of project plans, the monitoring of progress, and the coordination of team duties. They frequently utilize project management software to expedite project workflows and ensure projects are completed on time and on budget.
Database Administrator TVA:
Databases are the backbone of many technological operations, and Database Administrator TVAs are responsible for their management and maintenance. They contribute to effective data-driven decision-making by performing tasks such as database backups, query optimization, and data integrity checks.
Technical Trainer TVA:
Technical Trainer TVAs are responsible for ensuring that team members are well-equipped to use specific tools or technologies. They develop training materials and conduct technical training sessions, equipping employees with the necessary skills and knowledge to excel in their positions.
Digital Marketing Analyst TVA:
Digital Marketing Analyst TVAs are indispensable for tech companies engaging in digital marketing. They specialize in digital marketing analytics, aiding in the analysis of campaign performance, the tracking of key metrics, and the optimization of digital marketing strategies for improved results.
These diverse types of Technical Virtual Assistants are highly skilled professionals who cater exclusively to the technical requirements of IT and tech industry businesses and professionals. Whether assuring data veracity, verifying software, or enhancing cybersecurity, these TVAs significantly contribute to the success and efficacy of tech-focused operations.
Now, we will examine Velan's potential as an effective technical support system for emerging enterprises in the present day.
How can Velan assist you?
The majority of businesses have an aptitude for employing tech virtual assistants to empower their business models.
It can accelerate your business's development and help it maintain a distinct identity at every stage. If you're looking to employ a Tech VA to strengthen your business model, Velan may be the best option for you.
At Velan, we guarantee comprehensive assistance in the domain of virtual assistant services. Through Velan, you are able to recruit Tech VAs from India, thereby enhancing the technical support of your business framework on a vast platform.
To offer your company a distinctive viewpoint on a reliable technical backup, feel free to get in touch with our team of technical virtual assistants at Velan.