A Guide to Determining Who Needs Virtual Assistants
11
Apr
2023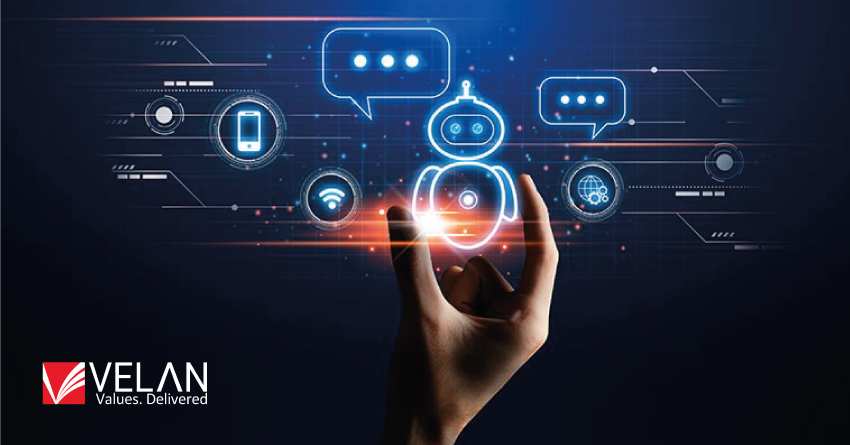 Tim Ferriss, author of "The 4-Hour Work Week," introduced virtual assistants to the corporate sector in 2009. Ferriss showed readers how to work less by outsourcing monotonous or unpleasant activities to an overseas contractor at a cheap hourly rate, allowing them to spend more time on higher-value work and doing what matters most to them, such as travel and adventure.
The concept caught on, and with it came a slew of virtual assistant firms and freelancers providing their services—so many that it can be difficult to select the perfect model and individual. There are several methods for hiring virtual assistants, both onshore and offshore, and this article will aid you in sorting through the possibilities and determining the best solution for you and your organization.
Let's get straight into our topic of how to become a virtual assistant.
What exactly is a virtual assistant?
The first step in learning how to become a virtual assistant is determining whether the role is right for you. A virtual assistant, often known as a VA, is a self-employed individual who does administrative, technical, and occasionally sales or marketing activities for a company. The "virtual" element refers to the fact that all of your actions may be conducted online, allowing you to work from anywhere with an internet connection.
In most circumstances, virtual assistants assist corporate executives. This might include things like maintaining someone's calendar and daily routine, replying to emails, gathering information on sales objectives before meetings, and even purchasing drinks and snacks for their actual workplace.
Some virtual assistants are assigned to highly technical tasks. Running several programs to identify leads and business possibilities, scheduling social media postings and email campaigns, maintaining marketing data, or completing bookkeeping are all examples of what this entails. What you perform and how you specialize is up to you, but before applying for virtual assistant employment, you should have an idea of the types of activities you're comfortable doing.
Virtual assistants are hired by business owners for a variety of reasons, including
Improving the efficiency of corporate operations
Scaling up company expansion
Ensuring that duties outside of the core expertise areas of the business owner are completed.
Why Do You Require a Virtual Assistant?
You need a virtual assistant when you're not meeting your business objectives because you're spending too much time keeping the wheels moving and don't have time for strategic planning. Business owners and entrepreneurs frequently save money by doing as much as they can themselves. If the firm expands, it will eventually reach a point where it will be unable to keep up with the executive functions of its business or department.
indications that you require a virtual assistant
Sales begin to level off.
Your work-life balance is leaning toward work.
Consumers are dissatisfied with the service they receive.
You're not following up with sales leads fast enough.
Workers are quitting.
Data on sales, customers, and finances are all in turmoil.
You're falling behind on your invoices.
Many of these indicators imply that you are not devoting enough effort to guiding your company forward. Consumers, staff, and family members are not being treated with respect. You're in big danger if you're not invoicing and being paid.
What qualifications do you need to work as a virtual assistant?
A virtual assistant should have the following soft and technical skills:
Because virtual assistants work remotely, they must be able to utilize a computer and remote-access software. Word processing, spreadsheets, email, and internet research are all necessary computer abilities for virtual assistants. Experience with video chatting and virtual conferencing is also extremely appreciated.
You must have strong communication abilities as a virtual assistant. If you have to answer phone calls, you should be able to listen carefully, grasp what is being said, talk effectively, and deliver information. You should also be able to write well, particularly if you manage commercial contacts or maintain websites.
Virtual assistants sometimes do numerous jobs at once, many of which require scheduling and other coordination. Excellent organizational skills are required to complete these administrative jobs and other activities on time. Furthermore, because the nature of the work requires no direct supervision, organizational skills are essential for keeping track of all the activities that must be completed.
You must respond to your client's demands as they occur as a virtual assistant. Consequently, the ability to multitask can assist you in meeting new demands without falling behind on other responsibilities.
Virtual assistants frequently work with several customers, each of whom has their schedule. The ability to synchronize your scheduling priorities with those of your clients can help assure proper and timely work completion.
Because virtual assistants contact their clients directly, they must have great interpersonal and presentation skills. You should be friendly and professional as a virtual assistant. You should be able to maintain a professional tone in emails while speaking warmly in phone conversations and video chats.
The virtual assistant economy is still evolving and serving enterprises in a wide range of industries, including health care, online education, interior design, sustainability software, publishing, banking and finance, e-commerce, mortgage and lending, IT, and others. According to Statista, this industry is defined as "the contracting out of certain business operations," and revenue is expected to reach $129.7 billion by 2023 and exceed $162 billion by 2027.
The Advantages of Employing a Virtual Assistant
Now that you know what sorts of businesses and sectors require virtual assistants, consider the numerous advantages of employing one.
Time is one of a company's most valuable resources. Virtual assistants may do regular tasks, giving businesses more time to focus on more important areas of their operations.
Depending on your company's needs, virtual assistants can be recruited on a project basis, part-time, or full-time. Companies may simply scale up or down their operations as required, making it less expensive than hiring a full-time staff.
Businesses may simply and successfully change their assistance as needed with the aid of virtual assistants without hiring, training, or supervising extra in-house staff. As a consequence, firms can adapt to changes in their industry, client expectations, and other variables more swiftly. Furthermore, virtual assistants may support firms in remaining relevant and competitive in an ever-changing market by bringing new views and ideas to the table.
Because virtual assistants work from home, company owners are not obligated to offer a physical office, lowering overhead expenses. Furthermore, virtual assistants are classified as independent contractors, which exempts them from the company's benefits, equipment, and other associated expenditures as compared to recruiting full-time employees.
A virtual assistant may have a wide range of skill sets that may greatly help your organization. Virtual assistants may help you with a variety of jobs, including administrative responsibilities, customer support, marketing, data entry, and so on.
Improved work-life balance
By guaranteeing that someone knowledgeable can handle work-related chores, business owners may spend more time on personal activities and feel more at peace knowing that their firm is working properly without their physical presence.
Access to a larger talent pool
As your firm expands, you may want more assistance and experience to satisfy the demands of your customers. VAs can be employed from a variety of geographic regions, providing firms with a broader pool of talent that may not be available in their immediate area.
Repeated jobs cost a lot of time and energy; without the right support, it can lead to burnout. Consequently, a virtual assistant may do such activities to relieve the stress and strain of operating a firm, allowing business owners to distribute responsibilities and manage their workload more efficiently.
VAs is a popular resource for businesses of all sizes.
No matter how large or small a company's activities are, having dependable assistance is critical for meeting business expectations. As a result, virtual assistants have grown in popularity as a resource for organizations of all kinds. Here are five reasons that employing a virtual assistant might help your small business succeed:
Concentrate on what is most important.
Everyone's most valuable resource is time. It's the one thing we can't get back after it's gone. That is why, as company owners, it is critical to be careful of how we spend every hour. Nevertheless, this may be a lot easier said than done when it feels like you have a million things to accomplish on any given day.
Working for oneself may be a blessing as well as a curse. On the one hand, you have complete control over your fate and can work whenever and wherever you choose. On the other side, because there is no one above you to enforce strict start and stop timings, it might be easy to get a bit too lost in work.
66% of business owners work 40–60 hours per week, while 19% work more than 60 hours.
86% of company owners work weekends, 53% work major holidays, and 60% only take one vacation every year. And for those who do take time off, 75% spend that rare vacation time working.
Entrepreneurship is one of the most demanding careers, according to occupational health specialists.

Maintain a minimal cost structure.
Keeping your overhead costs low is essential for running a long-term, profitable business. Many small business owners find it difficult to justify the cost of employing an extra pair of hands, especially when they don't require as much assistance. If you're hiring someone for eight hours a day, that's a considerable portion of your budget to consider. Another reason entrepreneurs try to handle everything themselves is the financial aspect; however, this is not sustainable. Working longer hours to keep up with your never-ending to-do list is a recipe for catastrophe, as we've learned about the impacts of burnout.
It is natural to want your company to be the best it can be, which is why some business owners are hesitant to assign jobs to others because there is no assurance that someone else would execute them precisely the same way they would. But while some perceive this as a disadvantage, others see it as an opportunity. You could be an outstanding salesperson, a brilliant strategist, or a social media guru, but it's unlikely that you'll be all three at the same time. Hence, rather than attempting to be a jack of all trades, dumping things that you don't excel at provides significant advantages. When you devote more time to your skills, you may have a considerably bigger effect.
A company's needs and expectations might shift dramatically from month to month and year to year, especially during periods of rapid expansion. Another reason why many small business owners prefer to hire virtual assistants is that their services are considerably more flexible than those of a full-time, in-house assistant.
A virtual assistant's work is often supplied through monthly packages or subscriptions based on the quantity of help you require when using a fully managed service. Most business owners value the ability to scale up or down as needed. Initially, you may engage a virtual assistant for a single task, such as scheduling or email management. But, if you reach the point where you need to delegate other specialized jobs (such as invoicing) to free up more time, you can hire extra assistance.
Are virtual assistants worth the money?
In conclusion, whether you are a solopreneur, a startup, a growing firm, or a remote workforce, a virtual assistant is a significant tool that may propel your company forward. Hiring a virtual assistant has various benefits and may deliver a considerable return on investment. The benefits of having a personal virtual assistant are difficult to overlook, ranging from freeing up your time to lowering overhead expenses and enhancing productivity.
To reap the benefits of having a virtual assistant for your business, we recommend signing up for one of Velan's high-quality services. With our assistance, you can concentrate on building your business and reaching your objectives.