Why Do You Need Outsourced Technical Support?
16
Feb
2023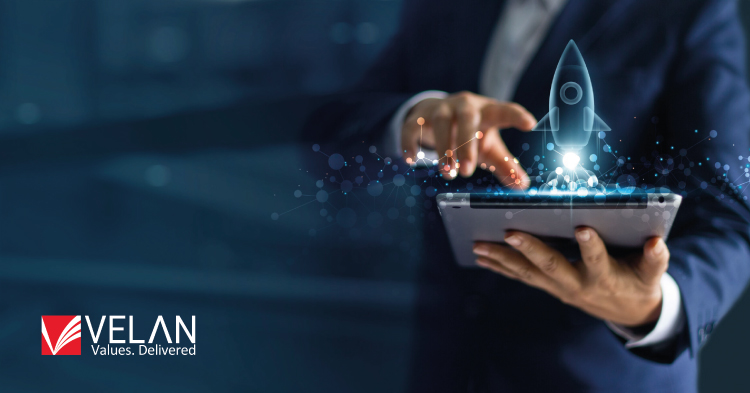 Did you know that more firms, both large and small, outsource their technical support? They assist consumers with troubleshooting hardware, installing software, and dealing with other technological concerns like security updates, Data backup, and Recovery,
Monitoring, and System/Server Administration.
Still not convinced? Do a fast Google search for "outsourced technical assistance market" to uncover the facts and data. The advent of the internet altered both our everyday lives and the operations of commercial enterprises. Our society's backbone has become technology.
Technology, like anything else, is not without flaws.
There may be occasions when users experience problems with their equipment, which can quickly escalate into major challenges for businesses if not addressed.
The most apparent benefit of engaging an outsourced IT support staff is the cost-benefit analysis. Recruiting personnel to understand and apply the precise technical expertise required to assist your customers may be time-consuming and costly.
"The primary benefit of outsourcing is that it allows you to concentrate on the core operations of your organization and what you do best without being distracted by other factors." "Your whole time and attention are focused on where you can contribute the greatest value."
What Is Technical Support?
Tech assistance is a broad term that encompasses a variety of services. It can range from basic tech support, such as setting up a new computer or phone, to more complicated services, such as resolving software difficulties or offering commercial tech help.
One of the most prevalent reasons for the need for tech help is that technology is continuously changing and growing. It might be difficult to keep up with the newest updates, but tech server support can assist you.
What Is Technical Support Outsourcing, exactly?
Outsourcing technical assistance entails engaging a third-party organization to offer technical help for your company. It can range from 24/7 help desk assistance to on-site IT services.
What Types of Technical Support Can You Get?
There are several sorts of tech assistance, but which may be outsourced? Almost all of them have the most obvious response.
It mostly depends on the nature of your business, but most outsourcing firms will be able to assist you with any technical support requirements you may have. Here are a few examples of popular categories to think about:
Help desk support
IT services
Technical support
Issue resolution
Monitoring
System/Server Administration
Data backup and recovery
Account management
Activation support
Troubleshooting
Like health insurance, you don't need tech help until you need it. You may waste significant time and money if you do not have enough technical help. So, if you don't have procedures in place, it's time to think about outsourcing them.
If you're still not convinced, let's take a look at the reasons why.
Reasons to Outsource Your Tech Support
There are several reasons why you may require tech support outsourcing, including:
You lack the internal resources to give technical help.
You require 24-hour assistance but cannot afford to maintain a help desk around the clock.
You want to free up your internal IT staff so that they may work on other initiatives.
You require skills that you do not have on staff.
You wish to outsource non-core services so that you may concentrate on your core business.
Outsourcing allows your firm and its customers to have access to a comprehensive technical support team, allowing the company to focus on its core functions. Here are the 7 reasons why outsourcing your technical assistance is the way to go:
The customer experience is critical.
Outsourcing your customer service, information technology, and helpdesk services is critical to remaining competitive in a competitive industry. Even if you have a wonderful product, consumer loyalty has the capacity to set organizations apart, so you want to make sure that your consumers are constantly well taken care of.
If you leave it to individuals who understand and specialize in customer service, it improves your clients' experiences and helps create and maintain that important trust connection.
A skilled and dependable outsourced tech support crew also guarantees that the critical business analytics and data you want are gathered in a relevant and productive manner to aid your company's growth.
Improves overall efficiency
Outsourcing your technical help improves efficiency in both direct and indirect ways. Velan offers the experience and skills to get new projects up and running quickly and efficiently. This enables your team to focus on what they do best while minimizing risks and liabilities, particularly for non-core jobs.
When you have both your in-house workers and outsourced tech support working together, the two streamlined teams may experience the satisfaction of completing tasks that are significant to each of them, which leads to increased productivity.
The cost-benefit ratio of outsourcing your technical help is enormous.
One of the primary reasons organizations opt to outsource their technical help is because it is so cost-effective. Aside from lower costs and increased productivity, outsourcing IT support saves businesses money on labor, infrastructure, and software.
You have the flexibility to expand and manage needs efficiently when you have a large pool of expert workers at your disposal for a fraction of the onshore cost. As a result, firms receive a quick return on investment.
BPO firms can have access to tasks and capabilities that your company may not have, providing you with an advantage and a wider reach.
After you've witnessed the savings and benefits of outsourcing your IT with Velan, you'll wonder what more we can do for you.
Flexible service convenience
Most BPO firms provide services that may be customized. Depending on the size of your organization, a BPO provider will only charge you for the real number of hours delivered and the number of agents providing technical assistance, as specified in your contract
Call centers exclusively recruit top individuals who are subject matter experts. When you choose a BPO business to provide technical assistance, you can be confident that the agents who deliver the service have been properly screened and are qualified experts.
Call centers are open around the clock, seven days a week. Having technical support available around the clock will improve the customer service experience. Your clients are confident that you are available to them at all times and at their convenience.
You will have more time to focus on more critical core business operations if a BPO company handles your technical assistance.
The Benefits of Outsourcing Technical Support
Supporting technology may be quite challenging. You must give help to your clients 24 hours a day, seven days a week, which means you must either staff a contact center or outsource the support to a third party. Of course, there is more to this decision than just the expense.
When it comes to outsourcing your technical assistance, there are numerous benefits and drawbacks. Here are some of the various benefits you may encounter:
Developing incredible expertise
Unless you have experience providing technical help, outsourcing your support will give you a huge edge. Companies that handle technical support are professionals in their industry and only deliver the best service to their clients. You may also engage professionals to manage your backend needs, such as server monitoring, in addition to addressing your client's demands.
Companies that handle technical help frequently have better technology than you do. This is a major benefit since you will always have support staff working with the greatest technologies available. With the proper technical support staff, you may realize faster response times and less need for assistance.
If you look at the facts, you will quickly see that hiring a team to work around the clock every day of the week is costly. You must not only engage several IT specialists to provide assistance, but you must also pay for the overhead for the space and equipment they use to do their work. This can amount to tens of thousands of dollars every year.
When you outsource your technical help, you save a lot of money. You won't require additional office space or equipment. You won't have to spend a fortune on salaries every year, either. Instead, you only pay for the support plan that is appropriate for your needs.
Every year, outsourcing assistance may easily save you tens of thousands of dollars. When compared to hiring your own employees and outfitting your own support center, it might save you up to 80%.
Improved customer service
Consider leasing a new room, outfitting it with computers and phones, and then hiring a support crew. What if your help volume is so large that your personnel is overwhelmed? Could they end up irritated and offering subpar customer service?
This problem is avoided when you outsource your technical help to a firm that specializes in providing support. Instead, you receive excellent customer service because they are in the business of delivering excellent customer service and support.
They want your clientele to be satisfied and well taken care of so that you will continue to employ their services as you expand.
It is simple to expand your business.
Growth is essential for every business. If you are unable to grow, you will remain stagnant and not progress.
Outsourcing your technical support allows you to expand at your own pace. If the number of support tickets rises, just add more to your monthly support subscription. Even if you outgrow your support provider's largest plan, they will frequently create a larger package, particularly for you.
These are just a handful of the several significant benefits of outsourcing your technical assistance. Outsourcing is the ideal option to save money while gaining a professional support crew eager to work 24/7/365.
The Downsides of Outsourcing Technical Support
There are a few disadvantages to outsourcing tech assistance, which include:
 You might not always get the same level of service as you would from in-house staff.
 If you outsource to a firm in a different time zone, communication issues may arise.
 You may be required to sign a long-term contract.
You might have to pay a fee.
However, by selecting the correct outsourcing service provider, you can simply prevent all of these concerns.
What model to choose for in-house vs. outsourced IT support
Companies begin to modify their approach to working procedures at higher levels when employees' location is no longer crucial. Business owners are concerned with the future outlook and what will help the firm develop and go forward. Priorities revolve mostly around cost reduction and major company objectives. Given all of this, businesses frequently choose to outsource services.
If any of the following tendencies emerge inside your organization, it may be time to explore outsourcing:
Tasks grow more time-consuming and require new skills from employees.
Some chores consume the majority of your time and prevent you from focusing on strategic initiatives.
Some staff is not engaged full-time due to irregular workloads or business characteristics.
When you have decided to employ outsourcing, you must select what to delegate and what to remain in-house.
The Procedure for Outsourcing Technical Support
If you believe that outsourcing tech support is the best choice for your company, you must take the following steps:
Before you jump in and pay the first service provider you discover, you should clarify your expectations. What kind of technical assistance do you require? What are your financial and timing constraints? Once you have a clear understanding of your requirements, you may hunt for firms that meet them.
Look at Tech Support Outsourcing Firms
Once you've determined what you're looking for, you can begin exploring tech support outsourcing businesses. Examine internet reviews, seek advice from other firms, and compare prices and offerings.
Obtain quotes and proposals
Request quotations and proposals from the firms you're considering once you've limited your options. This will help you understand what each firm has to offer and how much it will cost.
It's time to make a decision after receiving prices and offers. Choose the finest tech support outsourcing provider for your demands and budget.
Once you've decided on a business, the contract must be negotiated. Before you sign on the dotted line, be sure you understand the terms and circumstances of the agreement.
Establish communication channels.
You must establish communication channels before your arrangement can begin. It will guarantee that there are no unexpected shocks and that everyone is on the same page.
Begin with Outsourcing Technical Support.
It is now time, to begin with, tech support outsourcing. Start reaping the benefits of outsourced tech assistance by following the procedures provided in your contract.
Always do your best to work smart.
This list gives a more in-depth understanding of why outsourcing tech support is required to assist a business in meeting its efficiency, productivity, service speed, and quality goals, as well as its financial goals.
We hope that this post will help you with your outsourcing tech support strategies or efforts. Keep in mind that, depending on your strategy, third-party IT staff might either help or hinder your business's success.
Finally, it all comes down to customers—how you recruit, serve, please, and keep them. In this aspect, the correct outsourced tech support staff may be a valuable ally.
That is what it is, then. Everything you ever wanted to know about tech support outsourcing: it's not as frightening as it appears, and the benefits are obvious.
If you're thinking about outsourcing your tech support, contact Velan for a quotation so we can get you started on the right foot.