Strategies To Minimize Revenue Loss in Medical Billing
24
Jan
2023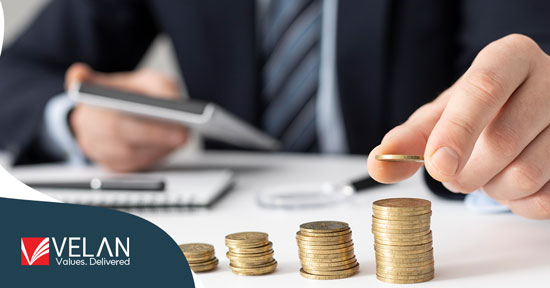 We live in a patient-centric, technologically advanced, outcomes-based, digital environment. Doctors must not only provide correct diagnoses and treatment plans, but they must also focus on satisfying patients' expectations and breaking medical market prejudices. Optimizing RCM services for your practice's business aspect will help you collect unaccounted-for income and enhance the patient experience during the healthcare revenue cycle management process.
Medical billing revenue loss must be minimized as part of running a profitable healthcare firm. Organizations should have the necessary systems, processes, and procedures in place to guarantee that patient care services are appropriately invoiced and funds are collected on time. Incorrect or incomplete billing can result in considerable financial losses for practice due to claim underpayment or non-payment.
Accounts Receivable Callers, often known as AR Callers, work in the medical billing sector. The main responsibility of A/R Calling is to discuss unpaid claims with insurance companies and other payers. They are also responsible for contacting insurance companies and starting follow-up procedures on outstanding accounts receivable.
A Few Common Mistakes in Medical Billing That Cause Revenue Loss:
The following are some of the most typical medical billing mistakes that might result in revenue loss for your business.
Human Mistake
Inadequate Training
Inadequate Experience
Payments that have yet to be posted
Coding mistakes
Claims Denial and Rejection
Inadequate Information Accuracy
Dealing with a Longer Revenue Cycle
Look at internal flaws
Monitoring account balances, as well as the number of days spent in the collection and the proportion of denials, gives finance managers the data they need to uncover internal faults and devise ways to boost reimbursement rates and eliminate delays. The ability to obtain real-time data on accounts via customizable reports enables frequent or weekly performance evaluations to aid enhance revenue cycle management.
Technical Details
Practice managers who understand the technical elements of managing claims as well as all of the actors in the revenue management chain are better positioned to deal with issues that may occur and offer solutions to these obstacles. Income cycle management (RCM) services allow practice leaders to collect and analyze information about their patient demographics and revenue sources.
How Can Medical Billing Strategies Help to Minimize the Revenue Loss in Medical Billing?
Submitting correct medical claims and exact medical coding enhances the healthcare organization's payments greatly. When this procedure is carried out in-house, it may be difficult and time-consuming, as well as costly to the business. As a result, most clinics seek to outsource their medical billing and coding in order to avoid such catastrophic circumstances.
It is a wise decision to outsource the organization's accounts receivables and their whole rejection management procedure to a competent service provider. This promotes accuracy and contributes to timely and consistent medical coding and billing, as well as favorable financial consequences. As a result, it's safe to conclude that such medical billing tactics supply a variety of benefits to healthcare firms while also assisting them in remaining profitable.
What are the most often experienced difficulties?
These are some of the main difficulties:
Medical Billing and Coding
The most critical component of being paid for your services is mailing your bills on time. Medical billing and coding can take a long time and become more than a single individual can handle. More than one person may easily be necessary to perform all medical billing and coding correctly the first time, but this adds to the employees' workload. If claims are not correctly coded or filed, they will be denied by the insurer and must be corrected and resubmitted.
Management of Denials
If an insurance provider rejects a claim, it must be corrected. However, each time it takes additional time for your employees and results in a delay in the payment on which you rely to run your business properly. Follow these efficient denial management methods to boost your practice's income.
Insurance Confirmation
Even correctly tagged and billed treatments and procedures might be denied if the patient's insurance does not cover the service. It is critical to validate insurance before the treatment in order to optimize your money stream.
Follow-ups
Many people don't give much thought to whether their medical bills will be paid if their insurance is unable to cover a claim. The bulk of your costs won't be covered if you don't consistently try to settle the bill at home or with a third party. You must ensure that you have a committed group of experts that will follow up on this goal.
What are the Main Techniques for Healthcare Cost Reduction?
Below, we'll go over a few crucial tactics for cutting healthcare expenses:
Maintain Accurate Records and Properly Document Information
Most mistakes seem to occur when documentation is being completed, which is very normal. When the relevant information is not accurately documented or provided, we anticipate the claims to be rejected or refused. Revenue will obviously be impacted by an increase in the rate of claim rejections or denials. Therefore, be sure to keep the necessary records and accurately capture the important information. There is a wealth of cutting-edge, useful software available to help you with this work.
Effective Denial and Rejection Management is Required
A team of professionals who are highly informed and aware of the most recent laws and regulations of the various payers must successfully manage the whole and laborious process of claim denials and rejections. To watch and determine the reason for the rejections and denials during this procedure, one must have a keen eye. Knowing them requires taking the appropriate steps to address such problems straight away. Therefore, it is essential to have a skilled team with knowledgeable individuals to manage denial and rejection effectively.
Make sure you get payments from uninsured or self-paying patients as soon as possible.
Making sure that uninsured patients who self-pay get their money collected right away or within the allotted time frame is crucial. It is preferable to make sure that the collection is completed either before the medical service is delivered or during the medical service. We would want to prevent increasing the percentage of unpaid self-pay dues by failing to collect at that moment.
Accounts Receivable (AR) Follow-Ups That Are Regular and Consistent
Accounts receivable (AR) follow-ups must be unwavering and constant since they help the company bring in a healthy amount of money. You would need a dedicated staff with the knowledge to work expertly on this procedure to achieve it. In order to guarantee that the outstanding claims are paid, they must properly track, monitor, and establish action plans for them. Even a little carelessness in this regard might have a significant impact on cash flows and result in unfavorable revenue for the company.
When you outsource your revenue cycle management process, you can be confident that you won't have to deal with the specific problems and difficult difficulties that frequently cause medical billing to lose money. You may unwind as their knowledgeable team expertly manages every phase of your billing procedure, generating favorable cash for your company. You are freed up from the taxing chore of improving your RCM within the internal team, giving you more time to concentrate on delivering medical care to your patients.
How Can You Improve Your Revenue Cycle and Increase Revenue From Medical Billing?
Make A Step-By-Step Plan Ahead of Time – It is imperative for medical professionals to clearly define their administrative and financial responsibilities in advance. When you make the necessary arrangements in advance, you can prevent last-minute delays and benefit from constant cash flow maintenance.
Avoid Coding Mistakes – It only seems sense to point out that the foundation of medical billing and the revenue cycle is medical coding. Even a minor error throughout this procedure might result in claim rejection or denial, which would cause a significant loss of income for your company. So, it's best to be accurate when classifying medical records.
The key to increasing the revenue of your medical practices is to optimize your medical billing services. By doing this, it will be simple to identify what is preventing you from performing at your best. Making the right decision prevents revenue losses for your company and maintains a healthy revenue cycle.
How to Reduce Revenue Losses in Medical Billing:
Create an Open Revenue Collections Process:
Any medical practice must have a reliable method for collecting income. While optimizing income, a transparent system can assist shorten the time spent on billing. Reviewing your existing rules and processes is the first step in developing a transparent revenue-collecting process.
Finding out which strategies have worked in the past and which procedures can benefit from modification is crucial. After you've determined where the issues are, you should consider simplifying procedures like paperwork, payments, collections, and reporting.
Effectively Manage Insurance Claims
Effective insurance claim management is crucial to the medical billing process. It is essential for preventing revenue loss and ensuring that a practice receives the full amount due from insurance providers. For medical billing to reduce revenue loss and optimize compensation, medical billers need to have a solid grasp of coding, patient eligibility, and benefits coordination.
Additionally, in order to assure accuracy while processing insurance claims, the organization is crucial. Prior to filing, claims must be thoroughly checked because missing information might cause them to be delayed or refused.
Additionally, providers need to be aware of any modifications to rules and practices that may have an impact on their ability to get payment from insurers. Payment must then be correctly recorded into the billing system of the practice once it has been received in order for all accounting records to be accurate and current.
Reduced Coding Errors Are Assured
Coding mistakes might result in revenue loss since medical billing is a very complex procedure. However, there are tactics you may do to guarantee fewer code errors. Medical offices may increase their revenue in a few ways while maintaining the accuracy of all their transactions.
Priority should be given to developing a coding system that complies with your organization's needs. Coding mistakes may be swiftly and effectively decreased by understanding the formatting and codes that are approved by your insurance companies.
Additionally, it is critical for staff workers to complete patient paperwork using appropriate recording methods. There will be fewer errors the more accurate the data from a patient's documentation or medical history is.
Carefully manage denied or rejected claims
The biggest issues in medical billing are rejected and refused claims. In order to reduce medical billing income loss, it's crucial to manage these claims carefully. Denials and rejections should be carefully reviewed in order to ascertain their causes and the best course of action for averting future occurrences of the same problems.
When dealing with denied or rejected claims, it's crucial to consider the wider picture of how your practice can stop them from happening again rather than just having them settled immediately.
Practices must evaluate each claim separately and take into account any adjustments that could be necessary to prevent similar rejections in the future. You may identify trends by examining rejection patterns so that you can act before it's too late and make any necessary corrections.
Take Your Medical Billing Outside
Medical billing is a challenging and time-consuming procedure that, if done incorrectly, can result in income loss. Many healthcare providers are choosing to outsource their medical billing to medical billing corporations in order to prevent potential losses. Outsourcing offers the advantage of expert services that can reduce monetary losses brought on by faulty coding and claim filing mistakes.
You may have access to knowledge and resources that are typically not accessible in-house by giving your medical billing chores to an experienced third-party supplier. Professional medical billers are familiar with the intricate regulations governing insurance claims and are capable of handling every step of the procedure, from filing and processing claims to following up on unpaid balances from clients or insurers.
Professional medical billers also have an understanding of compliance legislation, which helps to ensure that the practice complies with all rules.
Conclusion:
The success of a medical practice depends heavily on medical billing. The entire process, from beginning to end, must be done with careful preparation and execution in mind. Additionally, putting the above-discussed techniques into practice can assist you in stopping income leaks in your healthcare firm.
Velan can assist if you want to strengthen the fiscal stability of your medical facility, clinic, or healthcare network. To stop income leakage and put your company on the road to success, we provide educated resources, excellent technology, and a collaborative atmosphere.