Why Should Website Management Be Outsourced in 2023?
29
Sep
2023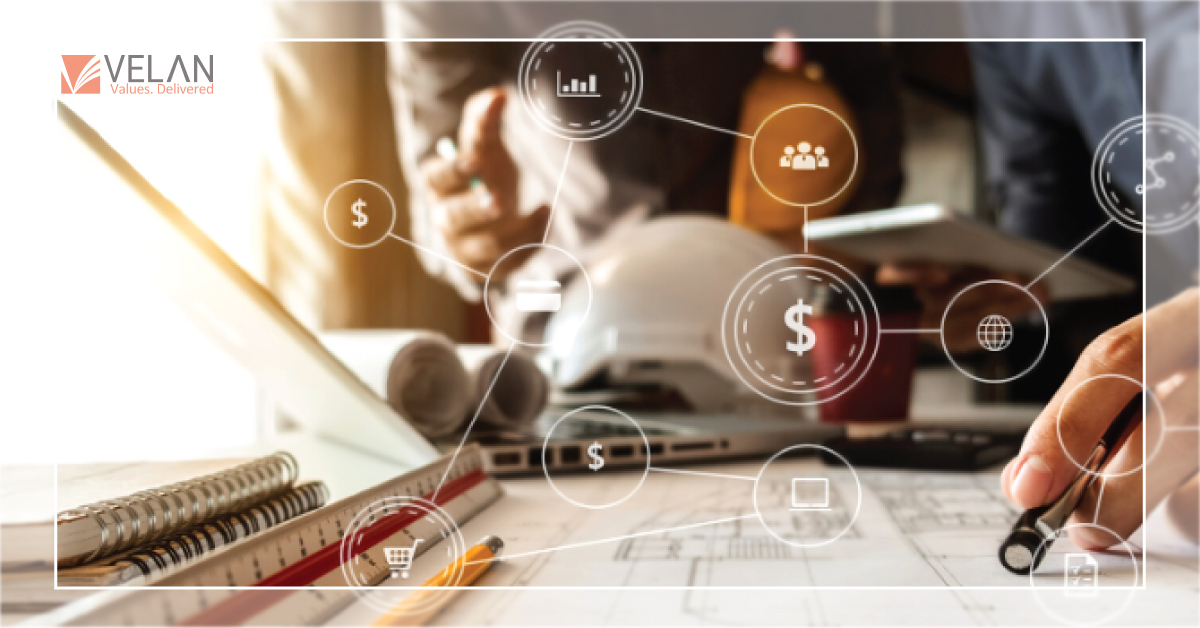 Why Should You Outsource Website Management?
As technology is continuously growing, entrepreneurs are continually looking for a feature-rich website that can help their firms succeed. Yet you don't necessarily need your development team to create a website that establishes your market presence. Take advantage of the benefits of outsourcing. Small and large enterprises opt to outsource web projects to external suppliers to save time and money, get access to talent, and control risk.
Outsourcing a website is a good option for startups and small enterprises because they may not require software development staff regularly. On the other hand, large corporations outsource some jobs to offload work and free up in-house personnel.
Outsourcing is in high demand. Why should you outsource website management? Outsourcing company website maintenance and online content management can offer several advantages.
What Jobs Ought To Be Outsourced?
Outsourcing is a quick, scalable, and cost-effective way to tackle technological problems. This is why outsourcing should be a common practice in your company. You may outsource any work, including website construction and maintenance, assistance with the implementation of new features, and remote diagnostics. You may also share responsibilities for security monitoring, database development, and technology migration.
Website Management: Technical Aspects
Although it is sometimes included in a hosting plan, website administration entails much more than simply renting server space. The other crucial components of website management, the ones that keep your website from collapsing or providing ordinary service, would comprise the majority of the following:
 Uptime monitoring implies that if your website goes down, your agency will be alerted and will take prompt action to restore it. If one of our customer's sites goes down, we usually get it back up and running before they even notice. On the other hand, we've seen websites on other servers go down and stay down for extended periods, which is not ideal.
Update of Software Security
It's critical that whoever maintains your website prioritizes security updates. They are the initial line of defence, preventing hackers from carrying out their malicious activities. When a CMS (WordPress, Joomla, etc.) announces a security update, you want to know that it will be installed as soon as possible.
You know that time you made a lot of modifications to a page on your website, only to realize it was the wrong page after you published it? That. Or when you accidentally delete something instead of preserving it. Accidents happen; we've all been there, but before you grab your coat, contact your website management firm and request that the most recent backup be restored. If luck smiles upon you, you'll remain incognito.
Even with the most meticulous preparation, the unexpected occurs. For example, suppose you need to update your pricing or delete an employee from your team page and you don't have anybody in-house who can handle it. Verify your website management contract for minor content updates and a staff of specialists ready to assist you.
Since Google prioritizes core web vitals, the speed of your website will impact its exposure. Having specialists monitor your website's performance and make required adjustments can improve your site's appearance and keep visitors interested since they won't have to wait to see what they need. This brings us to the more marketing-focused aspect of the website administration.
Outsourcing Website Management vs. Hiring In-House
There are two alternatives for employing website help: outsourcing and in-house.
You may already be depending on in-house personnel to administer your website. Most likely, this is someone on your marketing or IT staff. Although this may appear to be a wonderful responsibility for them, we frequently discover that they aren't a suitable match for the position.
Marketing specialists typically lack the technical understanding and best practices needed to keep your website running smoothly, whereas IT professionals typically lack an eye for design or user experience. Hiring a full in-house staff to match these skill sets can be cost-effective if your firm is large enough, but for most businesses, this is simply not the case. As a result, outsourcing can be more cost-effective and efficient for small and medium-sized firms.
When you outsource your website management, you have access to a team of skilled developers and designers that are eager to get started on your project. Most of all, it is a fraction of the expense of hiring these people in-house.
Advantages Of Outsourcing Website
Businesses nowadays frequently decide to relocate current staff from one place to another or to acquire talent from another country. This is demonstrated by the expanding number of third-party providers of staff relocation services. There are several explanations for this. We've put up this blog to explain why businesses opt to outsource their jobs.
Save both time and money.
The most obvious advantage of outsourcing website administration is the ability to save time and money. Hiring a full-time employee and paying for their salary and benefits is far more expensive than outsourcing this activity to a third-party firm. You also save a lot of time compared to attempting to operate your website. Keeping a website up and running may be a surprisingly complicated task. You don't want to waste numerous hours on website upkeep when you might be pitching a customer or fine-tuning your service bundle. Time is money, as the adage goes. Save your time for high-value work in your field of expertise.
Verify that your website functions properly.
Even if a website initially seems to function well, things change. WordPress plugins may become obsolete. To enhance website performance, you may need to optimize your photos. You may also want to change the material from time to time, for example, by adding or deleting pages or blog articles. With outsourced website administration, you can be confident that all essential updates and modifications will be handled appropriately to provide your clients with a pleasant browsing experience. Regular maintenance will help to avoid typical issues such as slow loading times and dead links. When everything functions well, you create a favourable, professional image for website visitors.
Increased Security
An out-of-date plugin not only affects the performance of your site but can also constitute a security concern. Site Rockstar provides regular security scans as well as malware eradication when needed to protect the security of your website and its data. All security upgrades are completed on schedule to ensure that your site is not susceptible to hackers. Customers who visit or buy from your website are likewise protected by these safeguards. You won't have to worry about threats like ransomware attacks or data theft if you maintain your site and its information secure, which might result in major downtime and financial losses.
Global talent is available.
Businesses might contact specialists in short supply via outsourcing. When you hire an outsourcing company, you have access to a large pool of skilled programmers. We don't just mean seniority or how well people know how to code when we say "experience." Experience is measured by how well individuals collaborate. It is how they manage the process and contribute to the success of your project. Outsourcing may be used at any stage of your project. You may collaborate with visual and UI/UX designers, Python developers, and others. It would take a long time to establish this sort of staff in-house.
Risk-sharing or better risk management
Effective day-to-day risk management is crucial in today's company climate, especially for long-term survival. Some entrepreneurs fear that outsourcing a project to an unknown business is risky. Yet this is a misunderstanding. Why? A typical business process outsourcing firm values its reputation in the IT market. Trust is essential for long-term collaboration. Some obligations are transferred to outsourcing developers when certain jobs are outsourced. As a result, you can lower the risks associated with having a project done by your in-house team, even if they lack expertise in the sector. Developers with experience work for outsourcing businesses. As a result, dangers can be reduced.
Perspective
You might obtain a new viewpoint by outsourcing your website. Are you receiving leads but not converting them into customers? A conversion optimization plan may be developed with the assistance of an internet marketing firm. Do your sales and marketing departments disagree on what your call to action should say? An internet marketing agency may assist your organization with A/B testing to provide an objective, data-driven response to which phrasing performs best. Outsourcing your website might be beneficial in terms of acquiring new insights.
Synergy
Outsourcing your website and internet marketing does not imply that you are removed from the process. You're seeking a strategic partner, rather. They are specialists in their field. You are an expert in your field. By combining your abilities, you can design a website that shocks and excites visitors as well as an online marketing plan that provides long-term, measurable results.
How Does Website Management Outsourcing Work?
Let's go through how website management outsourcing works in greater depth.
There are two possibilities for hiring an external website manager:
Website management agency
Freelancer
A website management agency is an outside team of website management professionals. With this choice, you'll get the most competence for your money while dealing with the most professionalism. Because they work with a wide range of businesses regularly, an agency will swiftly adapt to your project.
A freelancer is an independent developer who manages your website on a contract basis. This may be more adaptable than an agency, but they may not have the same degree of experience. In addition, some training may be required to acquaint the freelancer with your firm.
Why You Should Start Outsourcing Your Website
While determining whether or not to outsource website maintenance, you should consider your existing circumstances. Examine your resources, website health, rival websites, and staff to determine whether website administration is a bottleneck in your firm.
Five reasons why you should think about outsourcing website management are covered below.
Saving time is one of the primary reasons why businesses consider outsourcing website administration. A shortage of time may cause all sorts of difficulties for your business, whether it's you or members of your staff because you'll have to start disregarding duties that are thoughtlessly more vital than others.
This means that your website initiatives and duties are either hurried or never done. These flaws accumulate over time, resulting in a poorly optimized website that provides a poor user experience. Because your website is a significant expression of your organization, it must be well managed.
You lack relevant experience.
While you may be getting by, your knowledge may be restricting you or taking up too much of your time. A basic activity will take you far longer than an expert if you are unfamiliar with websites. You may spend hours researching how to perform something that an expert could execute in a matter of minutes. Furthermore, a lack of knowledge may prevent your vision from being fully realized on your website. Perhaps you have design or functionality ideas that you are unsure how to apply. Outsourcing your website administration will provide you with the staff you require to bring your project to life.
There is an increase in website downtime.
"Is the website down again?" If this is a frequent event for you, you may have become accustomed to it. This, however, is not typical! Downtime on a website should be uncommon and brief. Frequent website outages indicate that your website is not being properly managed and maintained. This is common when server resources are not properly managed or program versions are not compatible and up-to-date.
Keeping up with current design trends is a difficult task. It may appear like your rivals are always on the cutting edge of the latest trend, and you are falling behind. You may not be able to stay ahead of design trends if you lack the necessary resources. Because consumers base 75% of their assessment of a website's legitimacy only on its appearance, proactive site design management is critical.
Prolific Software Updates Are Excellent
Have you ever noticed how many plugin updates are available for your website? When you're swamped with other website responsibilities, it's easy to put off software updates. Software upgrades, on the other hand, are more vital than you would imagine. Updating your website's software fixes security vulnerabilities, improves performance, adds new features, and ensures compatibility with other software versions. Outsourcing your website administration might assist you in keeping up with these technological upgrades.
Conclusion
Choosing a trustworthy partner to whom you can outsource web design and development is not an easy process. But we believe that this article will help you avoid hazards, sign a contract with a reputable outsourcing firm, and collaborate to turn your vision into a flawlessly executed online project.
Whether you need a custom web solution for a business or a startup, Velan can help. Email us, and our team will set up a free appointment to discuss your concept and how to make it a reality.