Outsourcing Ecommerce Customer Service
14
Feb
2023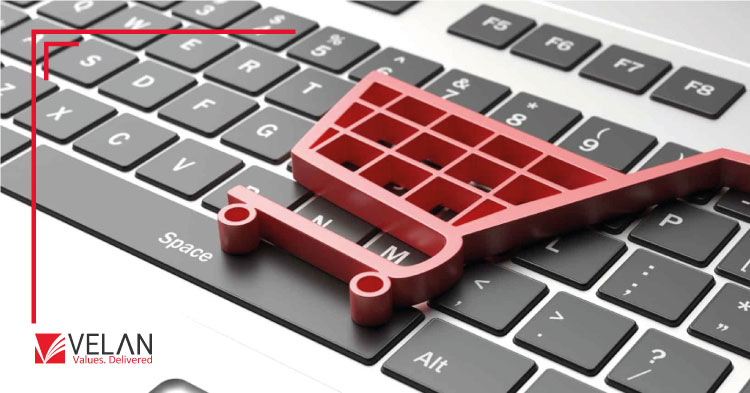 Provide eCommerce assistance 24 hours a day, seven days a week with skilled customer care representatives.
The emergence of e-commerce platforms during the epidemic has boosted competition to recruit and keep new clients. Customers are seeking a customer-centric approach from organizations, ranging from self-service tools to positive interactions with your Digital commerce personnel. Customers contact us for a variety of reasons, including faster response times for shipping inquiries, replacements, and refunds. Start or increase your customer care team to not only answer these queries quickly but also to give excellent customer assistance to your consumers.
The emergence of eCommerce is undoubtedly the most significant retail story of the last decade, with more and more customers drawn in by the ease of being able to buy practically anything they want from anywhere as long as they have a credit card, an internet connection, and a mailing address. Crucially, it has created a world of possibilities for entrepreneurs who want to build and run profitable firms from the comfort of their own homes or favorite coffee shops.
The retail environment is moving faster than ever, thanks to previously unheard-of technologies such as eBay, social media, and Click-and-Collect, but one thing will never change: the significance of outstanding customer service.
What is the definition of outsourced eCommerce customer service?
Consider the many channels via which consumers may choose to connect with an eCommerce organization. From technical and marketing interactions to product inquiries, general comments, and particular complaints, they can use email, social media, instant messaging, live chat, and phone. Imagine if all of those customer service operations were managed at a low cost by a third-party source.
This is the world of eCommerce customer service outsourcing, where skilled providers utilize a combination of human agents and cutting-edge technology to help their clients save money, enhance efficiency, decrease in-house workloads, and generate happier consumers.
Many E-commerce and retail businesses use this form of outsourcing to save money, improve revenue, reduce workloads, and develop client "superfans."
Customer Service (CS) for merchants and e-commerce may be assigned through a contact center or call center that retains personnel trained to handle incoming calls.
Taking care of customers is the most important component of any e-commerce enterprise since customers rely on it for requests, complaints, and purchases! When a company has solid customer relationship management help, it may perform more efficiently.
What Do E-commerce Customer Service Representatives Do?
In a disability-friendly company, a paralyzed Asian employee works at the contact center reception. On the customer support helpline, a female wheelchair user provides assistance.
E-commerce customer service representatives respond to online customers' inquiries regarding commodities, products, or services sold on the internet. Back-office support assists internet buyers with item descriptions and selection, as well as offering available choices.
Many customer care representatives are proficient in outsourced email support, which they use to engage with online shoppers about requests, complaints, and concerns. They record customer interactions and operate ticketing systems.
A specialist's role is to respond quickly and correctly to consumer inquiries. The two greatest approaches to address their needs are to provide them with further information and to escalate the matter to a more qualified service expert.
Representatives from customer service might be included in inventory management outsourcing to assist e-commerce customers in returning the things they purchased. They make the buyer's life easier by making the returns process as simple and quick as possible.
One of the specialist's responsibilities is to assess the customer's present position and recommend the best course of action. They investigate product specifications, corporate policies, and other pertinent facts in order to provide customers with correct information and answer their issues.
Other Duties of E-commerce Customer Service Representatives
Specialists work under the supervision of a supervisor, manager, or team leader. To input and update product information, they might employ outsourced data entry services. Here are the additional responsibilities.
Using customer relationship management (CRM) solutions to maintain ongoing customer relationships
Assisting buyers with after-sales service issues
Helping customers place online orders
Order and payment processing
Maintaining and updating customer correspondence
Managing internet purchase returns and exchanges
Customer service is available by phone, live chat, social media, and email.
What are the benefits of outsourcing eCommerce customer service?
While outsourcing may assist a wide range of corporate divisions and departments, there are several reasons to consider it for improving customer service.
24/7 assistance:
Customers anticipate replies to their inquiries or complaints practically as soon as they make them in the internet world, which never sleeps. Providing immediate or quick remedies, regardless of the time or day of the week, is a guaranteed method to raise the chance of favorable evaluations and boost goodwill. Partnering with an offshore outsourcing provider headquartered in a convenient time zone can boost an eCommerce venture's capacity to provide 24/7 support, while their low charges allow for the hiring of extra workers.
Reduce your worries:
No business is flawless, and clients understand that not everything always goes as planned. They will not accept a sluggish or haphazard approach to resolving such issues. Many outsourced eCommerce suppliers are specialists in their business and have the people and procedures in place to keep customers pleased and avoid costly refunds. Organizations that thrive at customer service are those who are most skilled at mitigating the consequences of potential issues, and they frequently discover that people who were on the verge of becoming angry customers become their most ardent supporters.
Cost-cutting measures:
Labor is frequently a company's major expenditure, with recruiting, training, compensation, and accompanying infrastructure (e.g., computers, leasing space) all weighing heavily on balance sheets. While establishing an online business is obviously less expensive than starting a physical store, hiring people to provide exceptional customer service may be pricey, especially for nascent start-ups. Outsourcing that role helps reduce such costs to a minimum, with the cost of living in offshore places allowing for savings of up to 70%.
Concentrate more on core business:
Brands will be able to focus more on their core operations by outsourcing eCommerce customer care to a third-party service provider. Internal resources will be spared, allowing organizations to focus on important activities such as product delivery, supply chain management, product or service faults, and so on. Outsourcing customer service helps eCommerce organizations to boost their many business components and empowers them to develop a new product or service line and consider product line expansions, in addition to customer support.
Provides industry-specific services:
Customer service in the eCommerce business necessitates the use of specific skill sets and cutting-edge technologies. Brands must focus on several client touchpoints at the same time, such as voice calls, phone support, chat support, email support, and so on.
The omnichannel customer assistance technique will ensure that you provide your customers with smooth and engaging experiences. Outsourcing eCommerce customer care to a service provider with industry expertise means that all of your advanced technology requirements are met. They will also adhere to industry best practices using flagship tools that fulfill your customer service KPIs, such as increasing customer satisfaction rates (CSAT).
Growth is derived from delighted consumers. Happy consumers will not only buy more from you, but they will also become brand evangelists and marketing agents.
Availability of a highly specialized workforce:
Customer service is a highly skilled field. It is definitely difficult to become a customer care representative. To operate the entire process successfully and efficiently, it requires talented, specialized, qualified, highly trained, and experienced individuals.
Ecommerce customer care outsourcing gives you access to a larger pool of competent and experienced customer support workers. They understand the demands of their customers and will be successful in keeping them. The best thing is that you don't have to spend much money on training them; simply knowing the product will get them started on your tasks.
In a competitive market, one of the simplest ways to differentiate yourself is to make your customers happy.
How to Choose the Best eCommerce Call Center Outsourcing Service.
It might be intimidating to outsource eCommerce customer support to a third-party organization. Although larger organizations may provide a broader range of services, eCommerce businesses should choose companies with the finest resources, technology, and reputation in their specific industry. Here are three suggestions to help you choose the best mix for outsourcing your eCommerce customer support.
Proper investigation of their past and present:
You must be aware of the kind of firms and enterprises with whom they are currently or have previously worked. Determine whether they work with new companies or smaller enterprises. Did they work in industries comparable to yours?
Companies frequently rely on websites to gather performance data from various partners and prior clients. In order to acquire insight, ask direct questions. Request case studies, quantifiable and specific instances of where the service provider has achieved the best results. Request these documents or PowerPoint presentations that are comparable to your company's and double-check their authenticity. Consider where they have experienced difficulties in the past and how they have overcome them.
You should look for references and conduct more research through their current clientele. There is nothing wrong with interacting with other organizations to learn how others rate the service provider. Choose a service provider who can develop pragmatic and exact business goals that are best suited to your company.
Culturally diverse:
If an organization can fit into the work culture of your company, this is a sufficient characteristic to consider while looking for an outsourced service provider. Working with another business that has the same work culture and ideals may be rewarding and help to organize and streamline operations. Outstanding outcomes may be obtained when your eCommerce call center outsourcing partner operates as an extension of your company and can readily integrate with you.
Maintain focus on company goals:
To obtain outstanding outcomes, constantly keep to your company objectives when selecting an outsourcing partner. It simplifies the procedure rather than leaving you perplexed among several service providers with varying services. Check that the outsourcing provider has the assistance and flexibility to satisfy the process requirements and KPIs on a consistent basis. Examine their contingency plan in case they fail to meet company objectives on the first try.
Begin with your study and take your time examining each factor for the best combo. Proper skill sets and training, as well as the most up-to-date tools, are required. We strongly advise firms to never compromise on them.
Three Tips for Finding a Partner:
There are a few things to consider while looking for an ecommerce customer service outsourcing partner.
Tip #1: Be Wary of Overtime Fees and Lock Periods.
When looking for a customer service outsourcing partner, one item to consider is whether or not they impose overtime costs. While you want customer service professionals that are attentive and available at all hours of the day, you should be aware of companies who demand extra fees for customer assistance outside regular business hours.
Furthermore, avoid customer service outsourcing companies who want a long-term lock period. This might limit your options and prohibit you from transferring to a different customer service supplier.
Tip #2: Examine the company's adaptability.
Another important consideration when looking for a customer service outsourcing partner is their level of flexibility. Ideally, you should seek out customer support providers who give a variety of customer care packages and can adapt to changing consumer demands as your company grows.
This adaptability enables you to obtain the customer support services you want at a price that matches your budget, as well as scale customer support operations up or down as needed.
Tip 3: Learn About the Onboarding and Training Process.
Finally, understanding the onboarding and training process for customer support employees is critical when selecting an outsourced provider. To properly resolve client queries, the customer service specialists you interact with should be trained in your company and goods.
Furthermore, if your company requires it, you should always make sure that the salespeople are native English speakers. You may definitely select the best customer service outsourcing company for your eCommerce business if you keep these suggestions in mind.
Next, what?
Running an eCommerce business is no easy task.
Identifying a need or need and developing a product is frequently the easiest part, with variables such as online functioning, marketing, shipping, and delivery frequently being the bigger reason for concern.
Rather than adding customer service to the list of possible hassles, it makes far more sense to leverage the power of outsourcing and its ability to improve customer experience, inspire customer loyalty, and drive company success.
While consumers who enter a traditional brick-and-mortar business are usually greeted by courteous and experienced employees, internet buyers are sometimes allowed to click here and there before departing without completing a purchase.
Learn how conversational AI is changing the game by allowing eCommerce chatbots to direct users to items, services, and, eventually, the shopping basket.
It's time to make a decision now that you've learned everything there is to know about ecommerce customer service outsourcing.
If you're swamped with support inquiries and trying to keep up, it may be time to outsource your customer service.
Velan is here to reduce your load so you can concentrate on what you do best: operating your business. So, seek a quotation from us immediately, and let us show you how we can help you take your company to the next level.