Increase Conversion Rates by Optimizing Your E-Commerce Website
26
Jun
2023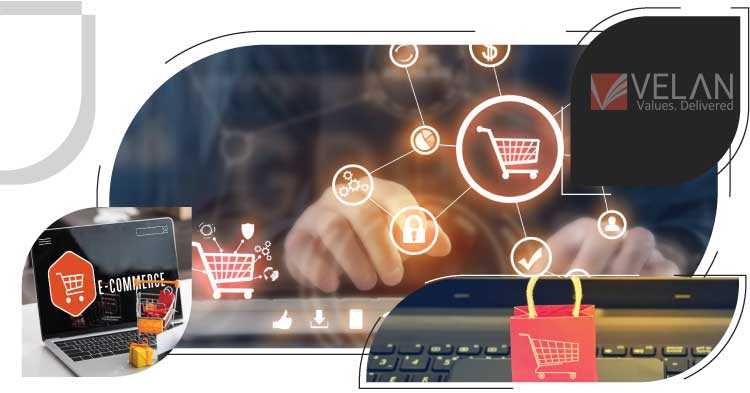 Unlock the full potential of your e-commerce business this holiday season with strategic website optimization. In today's digital landscape, having a high-performing online store is crucial for maximizing sales and driving revenue growth. By optimizing your e-commerce website for keywords such as "e-commerce", "e-commerce website optimization", "holiday season sale", "sales conversion", and "mobile website optimization", you can attract more customers, improve their shopping experience, and skyrocket your conversion rates. Discover the game-changing techniques that will transform your e-commerce business into a conversion powerhouse.
What exactly is conversion rate optimization (CRO)?
Conversion rate optimization (CRO) is the practice of improving your site to enhance the percentage of people who execute a desired activity on an e-commerce site (such as completing a purchase or responding to a call to action).
Conversion optimization can refer to optimizing any component of your website, such as the text and offers, as well as the navigation and site layout. You don't have to alter everything at once, but you should look for situations where little changes might have a huge effect.
You should also choose the quickest hosting option because speed is the most critical factor. CRO is making the most of your existing traffic by directing as many website users as possible through your conversion funnel.
The Advantages of Conversion Rate Optimization
You're throwing money away if you're not implementing conversion rate optimization. This is because each of your website visits represents the potential to not only make a sale but also to earn a customer for life. As a result, the major advantage of conversion rate optimization is that it generates more paying clients from the same pool of incoming visitors.
You'll experience a greater ROI and reduced client acquisition expenses if your optimization efforts can produce a conversion funnel that leads to a higher average conversion rate. This is because your digital marketing expenditures will be cheaper for each conversion you make.
After all, you're not only trying to get people to watch your website; you're also trying to encourage them to do something, whether it's a sale or email signup.
How do you deal with E-commerce mobile website optimization?
According to eMarketer, mobile e-commerce revenues will total $360 billion by 2021. That figure is predicted to nearly triple to $710 billion by 2025. With so many customers accessing your business via mobile devices, your store must be optimized for both desktop and mobile browsing.
Here are some mobile website optimization tips:
Run a Google Mobile-Friendly test and implement the recommended changes.
Based on the customer's location, customize delivery estimates and product availability.
Use the above-the-fold space to highlight the best offers.
To increase website performance, enable dynamic page serving.
Pop-ups and sidebars should be avoided for mobile users since they increase friction.
To avoid errors, pre-fill customer information at checkout.
Allow guests to send their shopping lists to complete their purchases on the desktop.
Add digital wallet functionality to expedite checkout.
Improve your pop-ups, forms, and website messages.
During seasonal content re-optimization, website microcopy—button names, call-to-actions, forms, and pop-ups—is frequently forgotten. But why is this so? These minor nuances provide a sense of joy and encourage conversions.
During the holiday season, most e-commerce shop owners are unable to perform many A/B tests to optimize every crevice of their website. So, pick your priorities:
Pop-ups and banners on the website
Make your regular pop-ups more seasonal. To better complement the seasonal campaign, change the colours, message, and value proposition. However, don't go overboard and bury your usual brand voice behind the seasonal marketing craziness, or you risk alienating certain customers.
Forms for billing and shipping
These two forms are the most prone to errors and frequently confuse customers. Make everyone's job easy by:
Filling in the blanks for returning clients
The shipping address is being validated automatically.
A drop-down list of street addresses based on zip code is provided.
Service notifications concerning shipment timeframes and potential delays are displayed.
Including tooltips in form fields that may cause misunderstanding.
Include extra microscopy to describe what information you want (for example, the mailing address must match the credit card address).
On-page CTAs
The most difficult to optimize are call-to-actions. Several weeks before the campaign's debut, try different versions. To accomplish this:
Add a heatmap tool to your homepage and product pages to see which areas attract users' attention.
Make multiple CTA versions for various components.
Create more descriptive button text, such as "request pricing" instead of "request quote." Change the product descriptions as well. Increase the number of product characteristics, inject more personality into your content, or experiment with fresh e-commerce copywriting methods.
Run a series of A/B tests to compare the performance of new and old components. Scale what works for you. Get rid of what doesn't work.
Strategies to Boost Sales This Holiday Season
We will start with some basic guidelines and slowly move forward. The purpose is to understand better rather than get overwhelmed with too much information. These strategies will help you stand out from the crowd and taste the pumpkins of success. Let's get into it without any further ado.
Prepare properly
It would help if you started early. When you start sooner than July and September, you have plenty of time to develop a brilliant campaign. You have more time to modify and improve it. Here are a few tips:
Keep your product inventory sufficient to meet the increasing demand. Stock up on popular items and new items on board, and get more gift items as per your niche.
Figure out which channels will be most effective for your audience and what message you wish to convey.
Determine how you will get your word out, whether it's through social media posts, online ads, print ads, or in-store flyers.
What do you need to offer, what is your advertising budget, where should you cut back, and what kind of discounts can you afford?
Run a giveaway.
The holiday season is all about spreading cheer. Giveaways complement the feeling of giving. This year, though, you might wish to put a socially conscious spin on your promotional activities. Show that your
Digital e-commerce company shares the same values as your consumers by conducting a creative contest centred on a subject that they care about. For instance:
Offer to contribute a percentage of each transaction to a local charity.
 Match each customer's registration with a $1 donation to a good cause.
Hold a contest in which customers may choose a pricing tier for promotional merchandise.
Encourage giveaway shares by matching referral entries with an additional gift.
A comparable holiday campaign may be set up with Shopping Gives, a contribution service that links with BigCommerce, or PayPal's Giving Fund.
Create seasonal landing pages.
Many businesses lose a lot by not having a particular landing page, especially for holiday marketing. Not only are they a must, but they are also helpful in giving your landing pages a theme and flare.
Make it clear that you are offering something unique. To get more conversions, include the following:
Essential details without stuffing a lot of text.
Make your page scannable.
A compelling CTA strategically placed on the page
Instruct your visitors on how to avail of the offers.
Use countdowns and other gamification elements to add excitement and a sense of urgency.
 Keep your page responsive and interactive to provide a better user experience.
Use discount countdowns to create a sense of urgency.
Customers get FOMO when they see countdown timers. They also create a sensation of scarcity, causing our brain to seek out the fleeing object before it's gone. Researchers discovered that a sense of scarcity causes us to automatically perceive in-demand things as more appealing. Furthermore, we value luxury items that are rare due to restricted supply.
Here's how you can put that information to use:
In email marketing, use countdown clocks to offer limited-time discounts on high-value, trademark items. By keeping these transactions semi-private, you may avoid brand dilution. At the same time, you may increase your online sales.
Display countdown banners on your website for the most popular products—or those you choose to position as such. A timer next to each product alerts customers that time is running out. They are more likely to proceed with checkout in this manner rather than hoarding things in the cart and e-window browsing. If a timer next to each product makes your website appear cluttered, replace it with a sticky header banner.
Make it worthwhile for first-time purchasers to return.
Consumers are eager to try new brands. If your firm caught their attention during the holidays, make an additional effort to amuse and keep them. So, how can you get new consumers to come back? Consider this:
Enrol them in your loyalty program.
Loyalty programs assist clients in moving up the purchasing ladder, increasing recurring business, and fostering deeper emotional ties. Encourage subscriptions throughout the checkout process, and sweeten the transaction for first-time buyers with a fast discount for a second purchase.
Make a subscription offer.
Subscription boxes provide your company with an ongoing cash source. They do, however, provide your consumers with something else: convenience. Giving clients a limited subscription box or allowing them to automatically pay for and receive the same thing every month makes purchasing simple and enjoyable.
Product delivery should be improved.
Test your shipping plan ahead of the Christmas season to assure you'll be on schedule. A timely and enjoyable delivery experience builds trust in your business and encourages future purchases.
Is it better to pitch or toss? How to Determine Which Tactic Will Increase Your Sales
Even though it's the holidays, you should be particularly cautious with your promotional spending. After all, many marketing strategies fail to get the desired number of hits. To choose the most effective marketing strategy for this year's campaign, ask the following questions of each one:
Is it appropriate for your intended audience?
If your key consumers are elderly Gen X or Boomers, investing extra money in TikTok marketing makes little sense. Make your selection for this year's campaign based on prior facts. In particular, attempt to assess:
How price-sensitive and discount-driven is your target market?
 How well do they respond to different sorts of campaigns?
What kind of brand experience do they value the most—speedier shipment, free shipping, tailored offers, and so on?
Before you begin active marketing, a brief email survey can help you capture these nuggets.
Have you tried it before?
Examine the outcomes of the previous year's campaign. Which channels yielded the best ROI? Did you have any specific sorts of complaints, such as slow shipping? Identify 2-3 tactics that produced excellent results and supplement them with 1-2 fresh ones.
Do you have the necessary tools?
Determine whether additional technological investments will be profitable. If your overall influencer marketing budget is $1,500, for example, paying a $250 charge to enter an influencer marketplace may not be the best option. However, if you are conducting a larger campaign with 10–15 participants, a complete platform will save you a lot of time on campaign management while also ensuring that you are collaborating with the correct people for your campaign.
Is the strategy expensive?
While there is no such thing as completely free advertising, certain marketing methods are less expensive to use since you already have the necessary resources, technology, and personnel. They will, however, not be fully free if you are reallocating time from other responsibilities.
Examine each technique in terms of initial cost vs. potential ROI vs. simplicity of implementation. Attempt to achieve:
High ROI and is relatively simple to implement.
The low initial investment with a high return on investment
Create the best e-commerce experience possible.
Shopping for the holidays may be whimsically beautiful or horrible, particularly when done at the last minute. Test the following four tactics to help your clients get the most out of their shopping sprees:
Create gift suggestions for the holidays.
For some shoppers, the holiday season may be emotionally exhausting as they try to locate the perfect present for everyone on their list. Reduce their sense of overload by creating a series of holiday guides that include your items. Consider alternatives to the usual "for him/her" category. Last year, Pinterest discovered that holiday buyers were increasingly seeking:
Personalized gift ideas
Sustainable gift ideas
Self-care package gifts
Snail-mail gifts
Teacher Christmas gift ideas
Colleague Christmas gift ideas
Determine which present categories will work best for your clients using last year's shopping customer data. Create holiday landing pages for them and optimize them for relevant search terms. Holiday guides and product landing pages optimized for search may attract additional search traffic to your website while also directing returning consumers to the proper place.
Give the greatest customer service possible.
Proactively resolving your customers' complaints throughout the holiday season is critical to retaining them in the long run. Maintaining great service levels during the busy holiday season, on the other hand, is difficult. It's easy to overlook certain important client questions between ensuring product stock, timely shipment, and typical website operations. Plan ahead of time and scale your customer service before the busiest period of the sales season begins. Here's how it's done:
Create or update self-help pages, offering a quick resolution to the most frequent customer issues.
Add a chatbot to act as a first line of help, guiding users toward the right answers and providing basic help.
Hire extra people for your CS team to take over online support — live chat, email queries, and social media questions.
If you have excess funds, try implementing an AI-powered conversational platform to help with online assistance. The most recent technologies may pre-write answers to frequently asked client inquiries, auto-serve pertinent data to agents, and otherwise improve the speed and quality of their responses.
Send out the original cart abandonment emails.
During the holiday season, merchants should expect an increase in cart abandonment as customers look for offers, browse around, or completely forget about their previous desire to purchase from your brand.
Send a brief email reminder to complete their purchase to get back on their buying radar. And, because it's the Christmas season, add a little more cheer.
Use humour to persuade customers to complete their transactions.
Add a little discount for items still on the card.
Promise a promo code on your second order.
Collaborate with micro-influencers.
During the pre-holiday season, influencer marketing may help enhance brand awareness. Similar to social advertisements, you'll receive the best results if you:
Invest in early promotions for top-of-the-funnel consumers.
Choose your alliances with care.
Rather than focusing just on revenue, increase brand awareness and recall.
If you are wary yet curious, a micro-influencer Christmas campaign is a wonderful alternative for you.
Micro-influencers are people with 1,000 to 10,000 social media followers who often have highly engaged audiences in a certain interest area (e.g., skin care, home design, healthy eating, etc.).
Do you want to give it a shot? Look for discussion starters in your sector or around your consumer interests on social media. To locate genuinely active accounts, look for those with more comments and video views than the average number of likes for each post. You may also use an influencer marketing platform to be paired with pre-vetted influencers who are recommended based on your requirements.
Conclusion
Gaining the most from your holiday customers is crucial for success, as the holiday season has the power to make or break your e-commerce business's year. How can you guarantee that your website and advertising are set to capitalize on the season? Begin with the low-hanging fruit: marketing methods you've already tried that are still relevant in today's retail scene.
Then on to pre-holiday preparations Determine your discount plan for various holidays, channels, and client segments. Examine your website and determine which parts, such as product descriptions, banners, CTAs, or other assets, require upgrading. You may also begin creating seasonal content.
Next, decide on your holiday social media plan. Set your funds aside and allocate them to various campaign types, such as commercials, influencer marketing, and organic content generation. Begin executing pre-holiday promotions to get fresh leads to the top of your funnel.
Finally, make sure your customer care team is adequately staffed and in hot-response mode. Contact your shipping partner to inquire about probable delays and to plan backup or alternative logistics. One negative encounter might put a consumer off for good, so keep your guard up.