15'TH ANNIVERSARY – MESSAGE FROM CEO
7
Mar
2022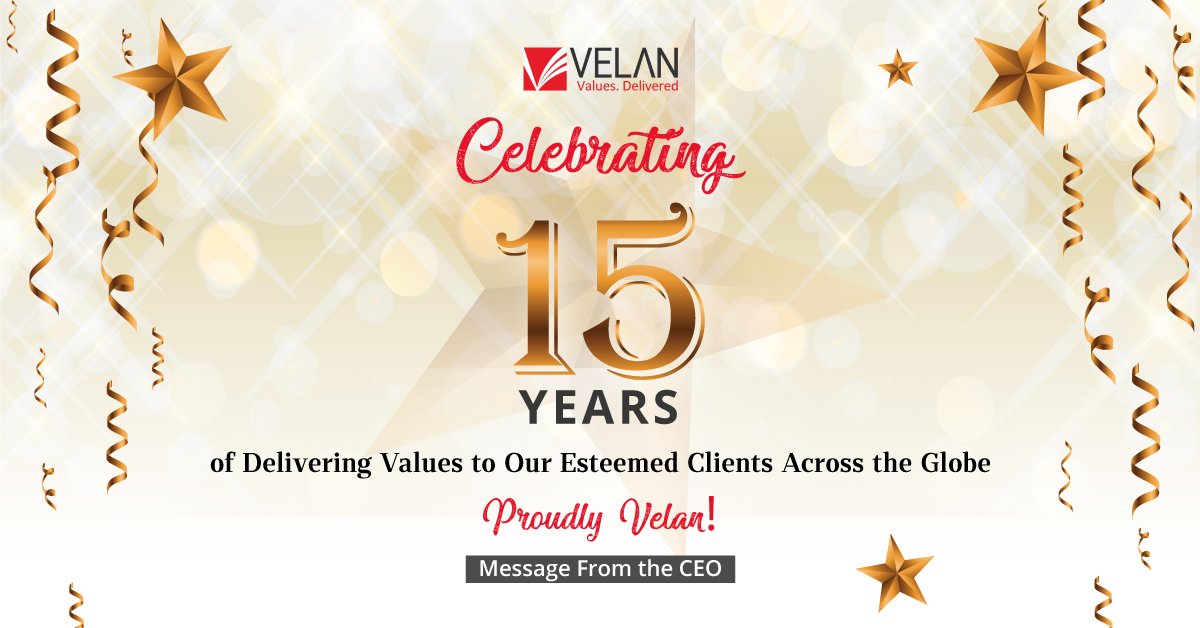 It's a big day for us today at Velan, it's our 15th anniversary!
It's a proud moment for all of us at Velan, a big milestone indeed that we all want to cherish, celebrate and share the happiness of delivering true value to all our esteemed clients. Time certainly does pass by, however, we still remember vividly the day we interacted the first time (clients), to how our relationship has grown over time.
These 15 years were phenomenal learnings, some great accomplishments, and success stories. I feel privileged to express my sincere gratitude to all our clients and our employees for being the pillar of success for Velan's growth.
I would like to thank our clients for showing their trust in us by giving us business either by sharing new opportunities or by recommending us to other new prospects. We are grateful for that confidence and we continue to do all we can to earn it even more.
I would also like to thank our extended family, Velan team members for their dedication, sincerity, and commitment at work. Your efforts enable us to stay excited about our future. I am very grateful to all employees for their commitment and patience, for keeping our customers first.
I would also like to acknowledge our vendors, partners, family, friends, and business acquaintances that have been supporting our efforts for several years.
Wishing Happy 15th anniversary to all!
Sincerely,
Dr. Ravi Ponnusamy
CEO- Velan Info Services