Thinking Of Cloud Migration For Your Business: Comply With The Checklist
17
Nov
2020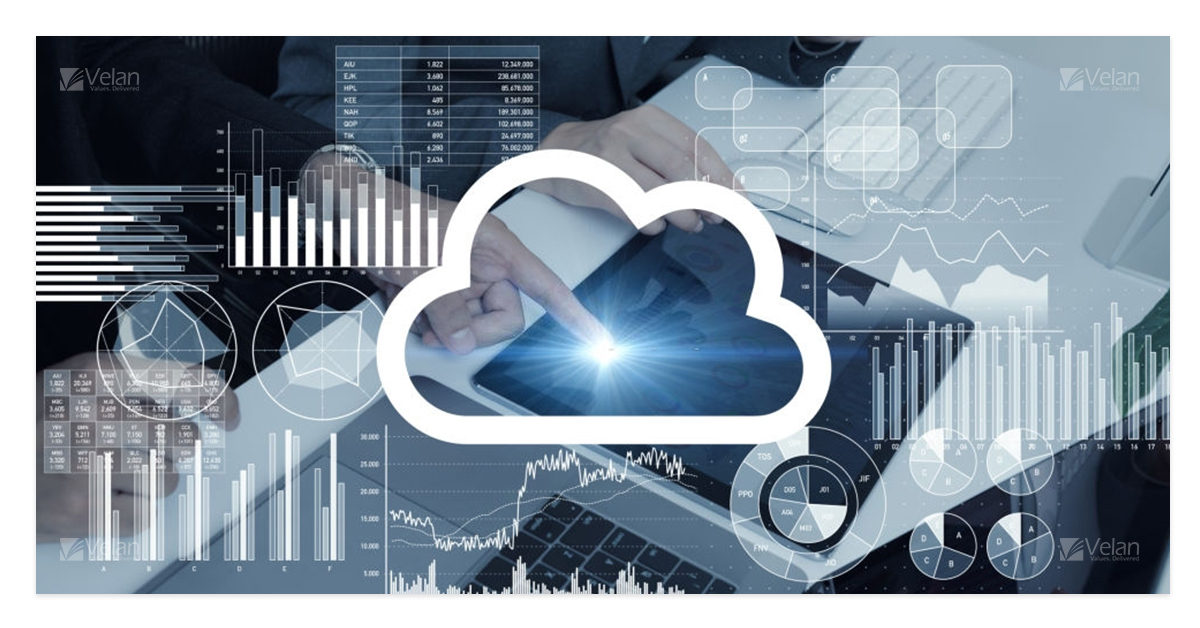 Migrating your business to the cloud will certainly prove beneficial if you are equipped with enough knowledge. The benefits of moving your business to the cloud are numerous, depending on the nature of your business. To receive the total benefits, you must – as an organization – prepare yourself with the mandatory knowledge to make the entire transition seamless and successful.
As a matter of fact, most of the IT businesses are already well-established on the cloud. Cost is no longer a deal-breaker today (which used to be initially) for businesses of all sizes – small-, medium-, and large-scale.
Small businesses using Cloud computing in the USA are expected to increase from 39% to 85% before 2022.
There are a few noteworthy cloud vendors available in the market, however Microsoft Azure, Google Cloud Platform, and Amazon Web Services (AWS) are leading when it comes to cloud migration. Among others, these three cloud service providers rule the industry because they are customizable and can fit every business's needs. Each of these cloud service providers brags a vast global network of data storage and cloud computing solutions.
The great thing about having your business on the cloud is that it allows your business to operate efficiently and stays up-to-date. If migrating your business to the cloud is already on your to-do list, you might want to seriously consider doing it already.
And here, we give you a checklist that you may need to run through before beginning your cloud migration process.
+ Establish a cloud adoption plan.
The primary step to consider while transitioning your business to the cloud is to understand the whole process. You must figure out the essential resources that you might need to transport into the cloud.
Let us call this the Sifting Stage.
In this stage, you will consider hardware, software, software applications, storage possibilities, web servers, databases, system updates, etc. to be migrated into the cloud. While it may seem easy to transition, there will be roadblocks that you must be prepared for. However, being prepared will help you make informed decisions and will not take you by a complete surprise.
Businesses these days are unconditionally reliant on AWS coupled with databases like NoSQL, and RDS. You can utilize the AWS services like S3, Glacier, EC2, RDS for your cloud migration. The thought process behind chalking a cogent cloud migration plan is to understand if your available resources are adequate to cope with your deliverables.
+ Hire a cloud migration architect.
Hiring an architect to lead the cloud migration and server migration effort will help you tackle the latencies coming your way. The cloud specialist will understand your business's readiness to accept the cloud migration and involve you in the process to build a solid cloud migration plan, regulate the infrastructure, outline the process in a detailed manner, plan the transition process, keep you prepared for the latencies, design strategies for migrating data step-by-step, and refactor the process whenever necessary.
+ Plan your cloud migration process.
Migrating to the cloud means refactoring your business to new technology. And this will require you to assess your business's infrastructure and gauge the situation. Decide if your business needs to completely rely on the cloud and figure out the 'Why?.' You can either relocate your critical applications first following the not-so-critical ones later, or you can transport all the applications in a single push. (Remember that not every application needs to be on the cloud, but if you think so, be very sure about it!) If you are considering the former, plan on moving the applications phase by phase to keep the transition seamless, complexity minimal, so it does not disturb the daily operations. Keep the process organized and be informed about every step.
+ Understand the scalability and automation processes.
The cloud is celebrated for its scalability and automation options, surpassing other benefits. If you are thinking of AWS or Microsoft Azure, you will realize that you have the freedom and scope at the outset to design a scalable infrastructure. It can help you sustain increased traffic and retain your efficiency model. Based on the availability of tangible resources, you will have the flexibility to scale vertically and horizontally. Understanding the scalable and automation options in the planning will help you benefit ultimately.
+ Understand the software licensing process.
After the cloud migration and server migration, you can expect your software to pop up asking for additional licensing. And this will be purely subjective to the availability. Ensure to proactively discuss the software licensing with your Cloud support vendor.
Be aware of the software that needs to be migrated to the cloud. Accept that software licensing will be heavy on your pockets. And this reason calls for an extra notice to discuss with your legal and business teams and then decide the software that needs to be relocated.
+ Decide between private, public, or a hybrid cloud.
Cloud migration is not simple. It is crucial to decide the cloud migration plans and everything it includes. You must talk to your cloud architect and understand what cloud service will be suitable for your business, gauge the pros and cons, and then make the move.
Assuming you have a solid plan, you need to choose between the three cloud types – public, private, or hybrid. Following a cloud-agnostic approach will give you increased business leverage and the flexibility to migrate as planned.
Public: Your resources are spread across one or a few more cloud providers.
Private: You can build your private cloud using a cloud platform.
Hybrid: Your resources are hosted on both public and private platforms.
Cloud providers are known to make daring claims about tackling unpleasant situations and providing utmost security. However, you must read their terms multiple times to confirm what risk measures they provide and involve to secure your business and its data. You need to ensure that your business's data is completely private, encrypted, and highly secured. Ask as many questions to thoroughly understand the cloud infrastructure and the many benefits it will provide for your business.
+ Keep backups and quash all failures.
Copy your crucial data on multiple locations by automating the backup process. It will save your business during a flaw in cloud migration. Besides, cloud servers are inclined to unexpected breakdown and unplanned maintenance. Having a backup on multiple locations will help you retrieve data when the cloud application goes down for a second. This way, you can be sure that you have all your data ready to access every minute. Plan for those unexpected times to continue uptime and keep your business operations smooth.
+ Estimate the costs.
Estimate the total cost your business will incur during the process. The different types of costs you must keep in mind are
Cloud services cost
Application licensing cost
Operational costs of cloud migration, server migration, and its maintenance processes
Internet provider's cost
Initial seeding cost
+ Ensure your team is well-informed.
Do not overlook your team's readiness and acceptance of the new technology. Train your team to ensure they are aware of the new process coming their way. You must handhold them in this experimental phase and keep them informed about the challenges they might encounter while adapting to the latest technology. Give your team the window to accept to work on the cloud, which might not feel so promising in the beginning.
+ Have a cloud-based company manual
Migrating to the cloud requires you to keep everything planned, organized, and streamlined on one platform. If you run a distributed team or plan to run it in the future, having an exhaustive cloud-based company manual will help the team operate efficiently, understand the process, and track goals effortlessly.
Besides a cloud manual will only ease your work in the future where you could share the manual like a knowledge base to your new team.
Cloud Migration: it is more than simply moving your data
A common belief that businesses reckon is cloud migration is simple, and you just have to shift everything you have to the cloud. But the truth is much more to it like you saw above. And we have indicated everything that you must consider before cloud migration.
With the cloud migration and server migration, you need to have a bespoke process, from gauging your distinctive business needs, goals, and usage to streamlining its functional operations daily. Investing in a cloud support expert company will prove beneficial to your business in the long run. With a cloud expert, you can be assured of optimization, data architecture, access to a customized cloud migration solution. And that's where Velan Info is the expert.
We are known for creating bespoke cloud solutions and providing handholding support to our clients throughout the entire cloud migration and server migration journey.