Who Needs Virtual Assistants: An Industry-Specific Guide
2
Nov
2023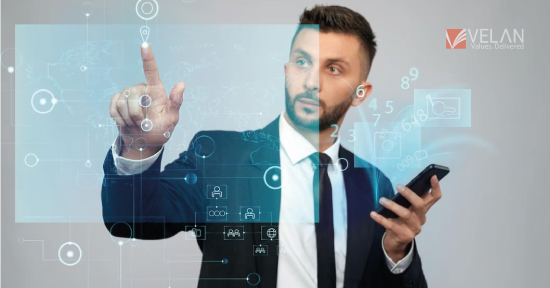 A Guide to Determine Which Businesses Need Virtual Assistants
In today's digital environment, many successful businesses often enlist the assistance of virtual assistants, who may provide a broad variety of services for their operations. In this post, we'll look at the topic, "Who needs virtual assistants?" and offer a comprehensive guide to aid you in determining if your business could benefit from one.
Industries Using Virtual Assistants
We've seen how remote work has risen in popularity in recent years and how companies have profited enormously from it. We've also seen how virtual assistants have assisted these firms in increasing efficiency and performance in a variety of administrative jobs and complicated activities.
The following industries have accepted and leveraged the advantages of virtual assistants:
E-commerce
Finance
Marketing
Property Management
Small Enterprise
Solopreneurs
Start-ups
Growing Businesses
Teams Working at a Distance
E-commerce
Running a company in the e-commerce market is beneficial since most consumers currently buy items or services online. However, this may be difficult since keeping up with orders, stock management, and customer support needs significant operational and administrative help.
As a solution, company owners use virtual assistants to do all monotonous duties in their e-commerce firm, providing them greater control over their day-to-day operations and more time to concentrate on other business activities.
Finance
Entering the banking business may be a lucrative career, but it also has some challenges since it requires precision and detail. Financial advisers, investment bankers, accountants, and other professionals use virtual assistants to help them manage their workload. Bookkeeping and financial reporting tasks might be assigned to a specialist in this sector, such as a virtual financial assistant.
Marketing
Marketing is a time-consuming and difficult business. Many firms usually need assistance due to the necessity of suitable strategic initiatives. Market research and content creation need particular skills and knowledge to ensure the success of any marketing effort.
Such responsibilities are frequently delegated by marketing teams to qualified and experienced experts known as virtual marketing assistants. These people may do a variety of things, such as create email newsletters, analyze market trends, generate leads, and so on. Marketing teams may be more efficient and accomplish their marketing objectives by receiving assistance in these areas.
Property Management
Did you know that one of the most popular sectors for hiring virtual assistants is real estate? The real estate sector is fast-paced and requires a lot of help to get things done. Because of the competitive nature of the profession, a realtor might easily lose sight of appointments and, worse, client transactions.
Because technology has made it easier to work remotely and because real estate professionals are searching for methods to simplify their procedures and work more successfully, virtual assistants in the real estate sector have grown in popularity owing to the advantages they may give.
Small Enterprise
Small company owners may have limited resources and finances for business growth, but have you considered hiring a virtual assistant on a part-time basis?
Small companies engage virtual assistants for part-time or full-time labour, depending on their requirements, without breaking the bank. In comparison to employing a full-time employee, virtual assistants may accomplish the same administrative work and give the same assistance to your organization while saving time and money.
VAs are a popular resource for businesses of all sizes.
No matter how large or small a company's activities are, having dependable assistance is critical for meeting business expectations. As a result, virtual assistants have grown in popularity as a resource for organizations of all kinds.
Solopreneurs
It is not simple to run a "one-man show" sort of company. Because managing everything alone might be difficult, your firm may succeed or fail. Solopreneurs wear several hats, from marketing and sales to administrative responsibilities, and here is where a virtual assistant comes in handy. They can help you with your everyday operations by offering a broad variety of services.
Start-ups
Startup entrepreneurs are typically adamant about doing everything themselves, believing that doing so would save them more money than employing multiple staff. In truth, most new firms fail due to a lack of competent help and bad management. The finest answer is within your grasp by just surfing the Internet, and there are many virtual assistant companies that provide affordable rates.
Growing Businesses
A constant demand for a company's goods or services is a positive indicator that it is starting to expand. However, as demand grows, businesses may feel additional pressure to manage their operations. Without sufficient assistance and effective allocation of duties, productivity may suffer and opportunities may be lost. Businesses that have effective management might avoid these risks by hiring a virtual assistant.
Teams Working at a Distance
Companies in the digital, technology, and consulting sectors often conduct their operations remotely. Because they are not forced to hire a physical office, their working arrangements save them time and money. As a result, distant teams may delegate work to virtual assistants, who can provide extra assistance to relieve administrative and operational burdens. Remote businesses may retain their productivity and competitiveness in today's fast-paced business climate while conserving significant resources.
The Advantages of Hiring a Virtual Assistant:
Now that you know what sorts of businesses and sectors need virtual assistants, consider the many advantages of employing one.
Time is money
Time is one of a company's most valuable resources. Virtual assistants may do regular tasks, giving businesses more time to concentrate on more important areas of their operations.
Cost-effective
Depending on your company's requirements, virtual assistants may be recruited on a project basis, part-time, or full-time. Businesses may simply scale up or down their operations as required, making it less expensive than employing a full-time staff.
Adaptability
Businesses may simply and successfully change their assistance as required with the aid of virtual assistants without recruiting, training, or supervising extra in-house staff. As a consequence, firms can adapt to changes in their industry, customer expectations, and other variables more swiftly. Furthermore, virtual assistants may support firms in being relevant and competitive in an ever-changing market by bringing fresh views and ideas to the table.
Reduced company costs
Because virtual assistants work from home, company owners are not obligated to offer a physical office, lowering overhead expenses. Furthermore, virtual assistants are classified as independent contractors, which exempts them from the company's benefits, equipment, and other related expenditures as compared to recruiting full-time employees.
Various skill sets
A virtual assistant may have a wide range of skill sets that may greatly help your company. Virtual assistants may help you with a variety of jobs, including administrative responsibilities, customer support, marketing, data entry, and so on.
There is little oversight.
VAs are experienced professionals who can handle work autonomously with little supervision. A virtual assistant can efficiently do given duties if clear instructions and expectations are provided.
Improved work-life balance
By guaranteeing that someone knowledgeable can handle work-related chores, business owners may spend more time on personal activities and feel more at peace knowing that their firm is working properly without their physical presence.
Access to a larger talent pool
As your firm expands, you may want more assistance and experience to satisfy the expectations of your customers. VAs may be employed in a variety of geographic regions, providing firms with a broader pool of talent that may not be accessible in their immediate area.
Avoids burnout
Repetitive jobs cost a lot of time and energy; without the right support, it may lead to burnout. Thus, a virtual assistant may do such activities to relieve the stress and strain of operating a firm, enabling business owners to distribute responsibilities and manage their workload more efficiently.
Are Virtual Assistants Worth the Money?
In conclusion, whether you are a solopreneur, a startup, a growing firm, or a remote workforce, a virtual assistant is a significant tool that may propel your company forward.
Hiring a virtual assistant has various benefits and may deliver a considerable return on investment. The advantages of having a personal virtual assistant are difficult to overlook, ranging from freeing up your time to lowering overhead expenses and enhancing productivity.
To reap the benefits of having a virtual assistant for your company, we suggest signing up for one of Pepper VA's high-quality services. With our assistance, you can concentrate on building your company and reaching your objectives.