How A Business Process Outsourcing Team Can Help You Weather The Storm?
23
Nov
2020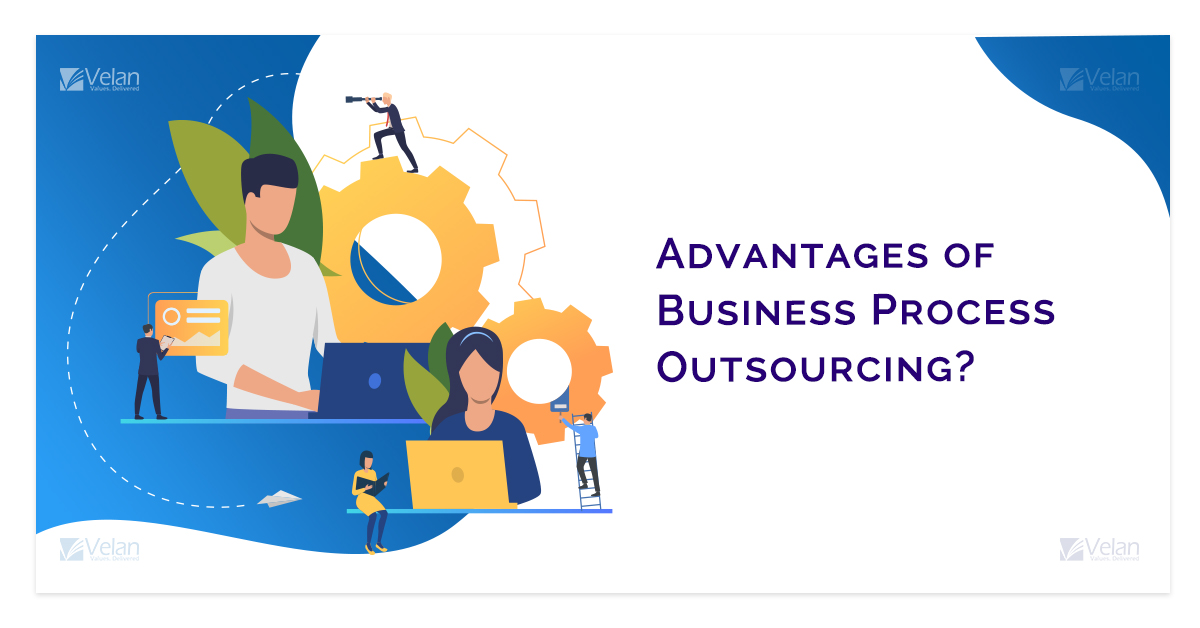 The COVID-19 outburst has introduced us to new uncertainties, problems, and rules to play by. And every business, from local startups to global organizations are striving to tackle and confront in their method. It went to the extent where many companies started shutting themselves down as there was zero business and were not able to meet the operations costs.
On the contrary, there have been businesses that saw an overwhelming workload during the COVID-19 pandemic and are finding the situation really challenging and unprecedented to survive the workload.
The subsequent global and nation-wide lockdowns, social distancing made the companies rejig their daily operations rapidly to survive in the market. All the companies started adapting to the new reality of working from home.
Except for a few dedicated IT outsourcing vendors, who are used to this remote working with tried and tested best practices, other businesses find it extremely new and demanding.
In this adopted reality, locating a trustworthy IT outsourcing partner can help you benefit from competitive advantages, with short-term and long-term strategies, for your company because
| Outsourcing is one of the crucial business models that companies can rely on to dodge operation issues and focus on beneficial activities, like marketing, sales, or finding new clients.
Business Process Outsourcing [BPO] is the process of getting your business work and activities completed by a third-party service provider, which could be an organization or an individual.
It encompasses a broad spectrum of business activities.
If you are curious to know the market numbers of outsourced activities globally, then Statista discovered that number, which is an unbelievable US$92.5 billion. It is a whole lot of companies that are relying on outsourcing teams to complete a part of significant business operations.
The regularly outsourced operations include data transformation, legal translation, legal processes, customer service, payroll processing, lead generation, digital marketing, inventory management, amongst other things.
Although businesses have an option to choose who they want to outsource their work – between a freelancer and an organization – choosing a reputed organization over the freelancers will help businesses scale their processes efficiently, reduce significant errors and costs. Besides, an organization will take accountability, unlike a freelancer.
For example, at Velan Info, we have a dedicated team to cater to various outsourcing needs of our clients. Our operations are streamlined internally, so we can follow a collaborative approach to complete our client's tasks on time. We have a broad spectrum of outsourcing services for different business verticals that can support at all stages. We tailor solutions according to our client's needs and objectives.
After all, the goal of outsourcing at Velan Info is to ease strenuous tasks that demand more time, money, and resources.
How a BPO can support during a crisis? Advantages.
BPO supports each company in numerous ways analogous to its term. Outsourcing non-primary activities will prove beneficial eventually, especially during these unprecedented times. Outsourcing provides many benefits.
Let us look at some of the typical benefits that outsourcing can bring!
+ Technological Benefits
Outsourcing companies that provide tech-related services will give businesses access to the latest technology. It could be anything from software support to process automation and powerful digital marketing. As a result, the businesses will be the beneficiary of technological services at a moderate cost, which otherwise would become expensive to invest in the tools themselves.
+ Address team inefficiencies
It is common for companies to extend an employee's job to address certain gaps in the daily work. For instance, many a time, marketing professionals extend their work into admin jobs for meeting the company's requirements. Although work would get done at the moment, this will negatively impact the employee and the actual work. And the best way to address such inefficiencies in businesses is to outsource the repetitive, non-core, and mundane work. It will significantly free up the time and help the team to focus on their core tasks.
Besides, when the actual work to run business sales happens without hitches, businesses can focus on increasing sales and revenue.
+ Focus on the actual business
Taking the help of Business Process Outsourcing Services means that companies can spend their time efficiently by focusing on the matters that are required to bring in sales and leave behind all the non-core work. After all, that focus was the primary reason the company was established. The higher the attention, the better the sales.
+ Save time
A Business Process Outsourcing Services will help organizations save both money and time investment. If the company has to invest time in working on something that is not the core, it is best to outsource to a BPO that is already an expert in it.
For instance, if you are a mid-level organization whose core is building software products and know nothing about the HR process, instead of setting up an HR team to hire a few more code builders, you can outsource the hiring process on a contractual basis to a BPO. The outsourcing company will not only help you save your time in hiring but also complete the onboarding process for you, professionally and cost-effectively.
+ Find highly talented personnel
Locating a top talent has always been quite a challenging task, and in this unprecedented time, it has added to an increased level of challenge. Outsourcing is the only way to address this challenge seamlessly. The outsourcing company will do the finding for the business and bring the final result that will suit their demands and conditions. It will give them ineffable freedom, which would not be possible without an expert team at the office.
+ Economize
A lot of companies, especially startups and mid-level organizations, are finding the financial situation very demanding due to the pandemic's lockdown. So if the companies are looking at cutting down on costs for non-core activities, BPO is an excellent fallback option for the rescue.
It is essentially true when the business only needs particular support (like legal, medical transactions, etc.) for some time.
+ Risk Mitigation
BPO will assure reduced risks, particularly when it comes to financial and legal matters. So if the companies are reliant on a BPO for bookkeeping, payroll processing, legal matter, etc., they will take complete charge to keep them updated about every single piece of information, while making sure of legal compliance and social security needs.
+ 100% customer support
Customers' needs to keep changing, and one cannot predict unless they are available to attend to their calls full-time. Language, time of call, unexpected tantrums, etc. are a few of the apparent reasons. Not every business will be able to afford a team to ensure customer satisfaction unless it is a BPO.
From providing continuous support throughout the day to responding in your customer's language, a BPO is an expert. Businesses can rely on the outsourcing company to maintain smooth customer relationships, especially in the times of COVID.
+ 100% Compliant
Whether its quality compliance or a legal matter, businesses have to abide by certain standards. And outsourcing this service to a BPO will assure to be 100% compliant on the legal front as a business.
How to find a reliable BPO that can bring you benefits?
Now that you understand the common benefits that any outsourcing company can likely give to your business, let us understand the factors you need to consider before you decide your BPO to outsource your business activities.
The outsourcing company ascertained safety and operative measures to address the COVID impact. It is in tandem to make sure of the continuous business operations and the security of the employees.
The company has a business continuity plan that includes a plan of action to

combat business and human emergencies,
disaster recovery,
provide uninterrupted customer service,
ensure data security at all times,
revisit the existing policy to accommodate the new reality, etc.

The company is Agile and open to embracing sudden changes to suit your business requirements and improve organizational efficiency.
The company is compliant with security standards and has a compelling security policy.
The company displays high-level communication, trust, and transparency.
The company has a proven record to improve organizational efficiency during a crisis.
Conclusion: Why Velan Info is the millennials' preference?
Considering the threat COVID has posed on humans and businesses, there has never been a strong reason to believe in a BPO as a refuge. It has become the new necessity to survive the business world as it can help the businesses to improve organizational efficiency, cost, and ensure growth, which otherwise would be uncertainty.
We have more than a decade of experience in providing the best Business Process Outsourcing Services by far. Our long-term relationship and retention rate with our customers serve as the testimony to our professional commitment.
We strictly follow the agile approach to make sure of efficiency and reliability. We embrace changes at all times and create bespoke solutions for our clients to address every problem. We have a dedicated team of specialists to support a broad spectrum of core business activities.