Procurement Support Services
21
Dec
2022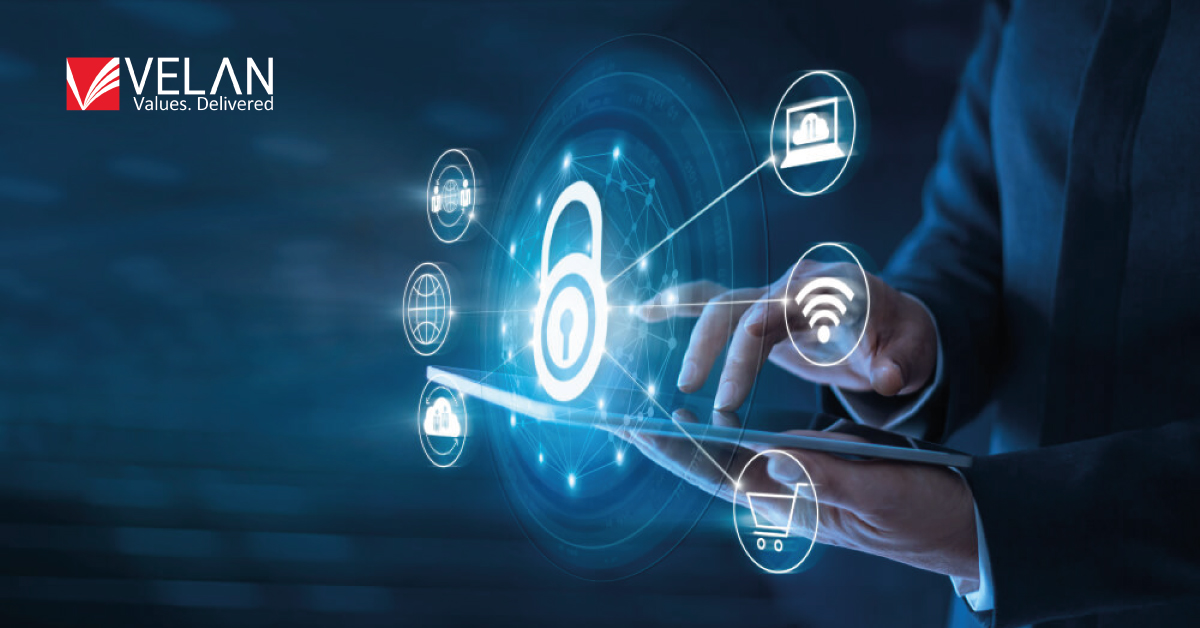 Procurement is a crucial business procedure for every corporation. To grow, improve operations, and maximize financial performance, businesses purchase goods and services from outside vendors at the greatest possible prices.
Due to their crucial role as business catalysts, procurement and its procedures have advanced quickly in recent years. Compared to the traditional procurement process, which involved direct communication between buyers and suppliers to solicit competitive bids and secure short-term contracts that were reasonable from a price perspective, the contemporary procurement process is far more complicated and dynamic. Modern, cutting-edge procurement procedures are now a must for enterprises all over the world, not a luxury.
Back-office outsourcing helps the shipping and transportation sector quite a bit, just like it does for many other businesses. Shipping and other forms of transportation are in high demand and play a significant part in both domestic and international trade.
Support for documentation, digitalization, auditing, scanning of the Bill of Lading (BOL), data input, data processing, and so on are all included in back-office outsourcing solutions for shipping and transportation. Back-office outsourcing aids supply chain management and streamlines the entire transportation process. Velan offers a comprehensive portfolio of supply chain outsourcing services that help companies drive more value across the enterprise.
Describe procurement.
The variety of actions performed by firms to purchase products and services is referred to as procurement. Although the term "procurement" typically refers to the last step of buying, it may also apply to the complete procurement process.
Although organizations can act as both buyers and sellers, the company doing the soliciting is typically the focus. Getting "the five rights"—obtaining the right quality, in the right quantity, at the right time, for the right price, and from the right source—can be summed up as procurement.
The business environment of today is becoming more competitive due to the abundance of top-tier rivals in both the domestic and global markets. To maintain their competitiveness, this has prompted firms to enhance their internal procedures. Customers have been trained to accept lower total costs for goods and services that are of higher quality, are delivered more quickly, and are tailored to their specific needs.
An emphasis on the best possible procurement strategy, procedures, and execution are driven by a number of variables. Among the crucial ones are:
Cost efficiency and increased availability of information resources among entities in the entire supply chain, eliminate potential time delays in the network.
Domestic and international market-level competition. This requires organizations to be fast, agile, and flexible at all times.
Ever-evolving and demanding customer expectations and requirements.
The ability of an organization's procurement and supply chain to identify and mitigate risk minimizes disruptions in both supply and downstream products or services to mitigate the impact on lost sales.
With evolving customer needs, organizations and their suppliers must be responsive or face the prospect of lost opportunities, and revenue share.
Our Procurement support service includes:
Customers can choose from a variety of flexible procurement outsourcing options that Velan can tailor to their individual requirements. We bring you more value for your money by offering point solutions like category management, strategic sourcing, and procurement operations in addition to end-to-end procurement outsourcing.
Procurement is the set of processes implemented to obtain an organization's goods and services. Procurement is, therefore, the broader term that includes all actions before the issue of the purchase order.
Our buyer team has extensive experience in Research and Analytics. So they can focus on negotiating better deals, collaborating with business stakeholders, and managing key supplier relationships. The level of support can vary based on clients' needs.
We offer the following services in the Procurement Process:
Depending upon its size, industry, and organizational structure, every business will have its procurement process. However, the general steps in the procurement process include:
In order to have the needs as and when they are needed, the process of procurement planning includes defining and combining requirements as well as setting the timelines for their acquisition. Velan's solid procurement strategy will include the steps taken to find and choose suppliers, contractors, and consultants.
Procurement planning's importance
Planning your purchases is crucial for the following reasons:
It is one of the requirements for effective project implementation
Limits the potential for ignoring agreed-upon procurement processes;
Increases predictability and transparency;
Offers a solid foundation for monitoring;
Allows for efficient and effective treasury management by distributing annual procurement operations in accordance with the demands and available resources.

Purchase Requisition or Indenting
An internal document called a "Purchase Indent" is used by businesses to approve the requisition of the purchase of raw materials, consumables, capital objects, etc. needed by the business. It is often created by the store manager for stock restocking or by department end users for new requests.
Finding possible suppliers through Velan can provide the goods, resources, or services that businesses need is the process of supplier identification and evaluation. A list of possible suppliers is created as a result of this procedure. The evaluation of each potential supplier against predetermined criteria, such as cost, quality, consistency, and other performance measures, is then led by procurement.
It is natural that companies will engage in an open discussion about their services in public. Your potential customers learn about your goods in this way. Request for Quotation, or RFQ, refers to a procedure when a buyer requests information about the focused item or service. To specify the service inclusions the customer will receive, such a technique is required. Asking a potential vendor about their basic pricing, product description, and time frame for completing the project is known as floating an RFQ. Both parties learn about the potential market benefits of the agreement through a two-way conversation. Velan says that floating the RFG is an essential part of a trust-building process between a supplier and a purchaser.
Total cost and product availability are the main evaluating factors. The cost of the items, freight, quantity or educational discounts, warranties, guarantees, and payment discounts should all be factored into the final price. Verify that you have the option to return a product if it doesn't match your needs. Simply put, the vendor's capacity to fulfill your delivery demands constitutes the availability of the goods.
Negotiate and Sign the Agreement
The fundamental aspects of pricing, delivery, quality, service, terms of payment, and other operational concerns must be agreed upon depending on the good or service. Use a strategic stance while haggling with crucial suppliers. Choose and prepare your squad well in advance. Velan includes establishing the negotiation's goals, specifying the participants' responsibilities, conducting research, selecting a strategy, and scheduling meetings or calls.
Decide who will serve as the team leader and who will be responsible for taking notes during your calls or meetings. The following are the potential stumbling blocks that may affect how effectively the contract functions in real life. When these criteria are satisfied, a contract can be considered successful:
Both businesses are aware of and uphold their contractual commitments and rights.
The anticipated business benefits—financial and operational—are already becoming apparent.
The deal has satisfied internal stakeholders.
There is a performance monitoring procedure in place, and it is effective and appropriate.
The provider is receptive and dedicated to finding solutions.

Release Purchase Order (PO)
In the age of technology, it makes sense to use a cloud-based solution for purchase orders like Velan. Because you could trace POs from beginning to end. But before we delve deeper into a procurement system for successful PO management, let's take a look at the current state of purchase order management, and figure out its major flaws. Here are the most common purchase order process steps:
Create a purchase order
Send out multiple requests for quotation(RFQ)
Analyze and select a vendor
Negotiate contract and send PO
Receive goods/services
Receive and check invoice (3-Way Matching)
Authorize invoice and pay the vendor
Record keeping
Purchase order closure

Invoice Approval and Process Payment
Before a payment can be made against an invoice, it must first be reviewed and approved. The invoice approval procedure typically begins when the business gets a supplier invoice, which is then reviewed by the employee in charge of purchasing that specific item or service. An automated and digitized invoice approval workflow can help companies achieve transparency, maintain timely payment cycles, and avoid any discrepancies that might arise due to manual invoicing processes.
Maintain Records for Audit
Keeping accurate and auditable records of your company's purchasing operations is essential, but if you aren't utilizing a procurement program, it may be a time-consuming and mainly manual procedure. Most businesses keep track of their purchases, but the astute ones are moving those records to electronic format and encouraging their suppliers and clients to do the same.
Optical character recognition should be used to scan any procurement papers that aren't currently in electronic format for your business (OCR). You may correlate different files with procurement papers using procurement solutions, keeping pertinent information organized and accessible. A purchase order may be stored and linked to documents like vendor contracts, product guarantees, bills of shipping, or customs declaration forms.
Go Procurement vibe with Velan
The procurement specialists on the Velan team can assist your procurement team in keeping operations lean and effective by ensuring products are supplied on time and minimizing cost overheads.
The Risks And Benefits Of Outsourcing Supply Chain Management – Read More
Our purchasing professionals are skilled in working with suppliers from across the world that speak many languages and have experience with a wide range of ERP systems.
With a strong vision for the future of procurement, paired with deep procurement knowledge and capabilities, and a comprehensive procurement software platform, Velan delivers transformational procurement value to clients across the world.