SHAREPOINT VIRTUAL SUMMIT: LATEST INNOVATIONS UNVEILED
21
Dec
2017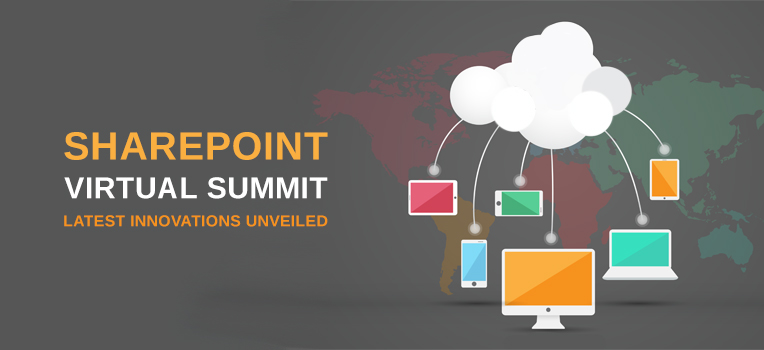 What's new in SharePoint Services? Find your answers here. We're going to quickly encapsulate the wondrous new additions unveiled during the recent SharePoint Virtual Summit. The guys at Microsoft are tirelessly working to realize their visions of Microsoft SharePoint and this edition is well worth the effort! With new-gen mobile capabilities and intelligent intranets underway, read on to unravel all that's new in Microsoft SharePoint.
Velan has a deep commitment to the latest and trending technologies. Having said that, we're committed to rolling out the latest news to you. Here's a brief on the latest features and functionalities that Jeff has announced in the recent SharePoint Virtual Summit.
LATEST FEATURES IN MICROSOFT SHAREPOINT
EASIER SHARING WITH MICROSOFT SHAREPOINT
Share securely with anyone – inside or outside the organization, with OneDrive. Highly device agnostic, allowing you to work using any device, right from PCs to smartphones.
On-demand access to all files coming soon as a preview on Windows 10. You'll be able to view all your files (work and personal) in one place, on-demand, without the need to download and without the need for big storage space on your device!
Use File Explorer on your PC (or Finder on your Mac) to share seamlessly. This sharing experience essentially dims the boundaries by giving the same feeling regardless of whether you're sharing on the web, Explorer (on Windows 7 or 10), or using Finder on your Mac.
Just like Drive from Google, you will be able to control how long a link provides access to the intended users and be able to control and modify permissions like you would on any folder or file within your system. Great right?
Caption: Share using Explorer Source: Office 365 Blogs
Caption: Share using Finder on Mac Source: Office 365 Blogs
STREAMLINE, AUTOMATE, & INTEGRATE
Connect Microsoft SharePoint team sites to Office 365 groups – augment existing sites with shared conversations, calendar, and Planner!
We have waited for a handshake between SharePoint and Microsoft Teams. As of now, Jeff says that Microsoft  SharePoint pages can be added as tabs within the Microsoft teams interface and assures us that more integration capabilities will soon be announced.
You will soon be able to use Microsoft PowerApps instead of default SharePoint forms to easily create custom forms inside SharePoint lists & libraries without any prior coding knowledge.
Microsoft SharePoint services are bringing in-built approval flows! Now you can send your document(s) for approval with a custom message, as a rich, actionable email message. Approve/Reject options embedded in the email allows for quick and hassle-free workflows.
Caption: In-built Approval WorkflowSource: Office 365 Blogs
SharePoint has announced Communication Sites. Rich and dynamic intranet sites that have comprehensive customization capabilities using WebParts and look brilliant on any and every device. Communication sites help in deeper branding principles to shine bright.
Caption: In-built Approval WorkflowSource: Office 365 Blogs
ADVANCED SEARCH TAKEN A NOTCH FURTHER
We already appreciate the amazing search functionality on SharePoint. Microsoft is pushing it a notch further by adding AI from Microsoft Graph! From people card, relevant results & popular results, Microsoft is bringing in newer updates to the search interface because Search happens to be the bane of document management and collaboration in an Enterprise. Microsoft is set to alter that trend!
Caption: An even better Search!Source: Office 365 Blogs
POWERFUL ADMIN FEATURES
Being an administrator doesn't have to be a trudging task. SharePoint is ushering in new capabilities to brighten up days for SharePoint Admins.
Interactive usage reports
Message Center posts
Service Health dashboard to meet the needs of SharePoint administrators.
Caption: Tailored Admin PanelSource: Office 365 Blogs
New Site Management Page –This new page is a well laid-out UI that helps the admins to quickly view, filter and edit the configuration of SharePoint sites.
Caption: New Site Management PageSource: Office 365 Blogs
If you're looking to venture into SharePoint as a collaboration solution for your enterprise, call us @ +1 516 717 2049 or fill in this quick form to connect with us. Our seasoned SharePoint Solution Architects are waiting to help you!